Maple Syrup Festival in Warkworth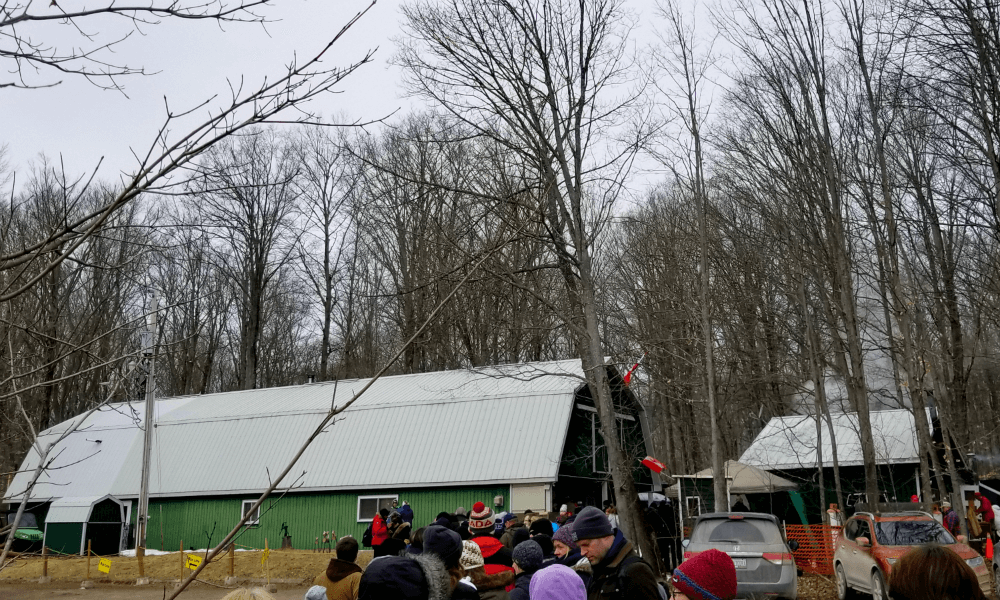 On Sunday, March 11, we went to  Maple Syrup Festival in Warkworth. I've never been to Maple Festival before and was very excited. The website warkworthmaplesyrupfestival.ca  suggested that we should park our car in the village and take a shuttle bus to Sandy Flat Sugar Bush and back. The mentioning of shuttle buses gave me the shivers – people who commute frequently in Toronto would understand. Every time there is a Subway delay the announcement is made that shuttle buses will be provided to help the passengers get to their destination. I, personally, have never seen those mysterious shuttle buses and that is why I do not believe in their existence. The possibility of getting stuck far from our car made me nervous.
However, we still decided to go. We found the parking spot without any problem. The shuttle bus stop was just a few steps away.  In a couple of minutes, the bus arrived and took us to Sandy Flat Sugar Bush. This was the first time in my life I got to be on a school bus. That was quite an adventure!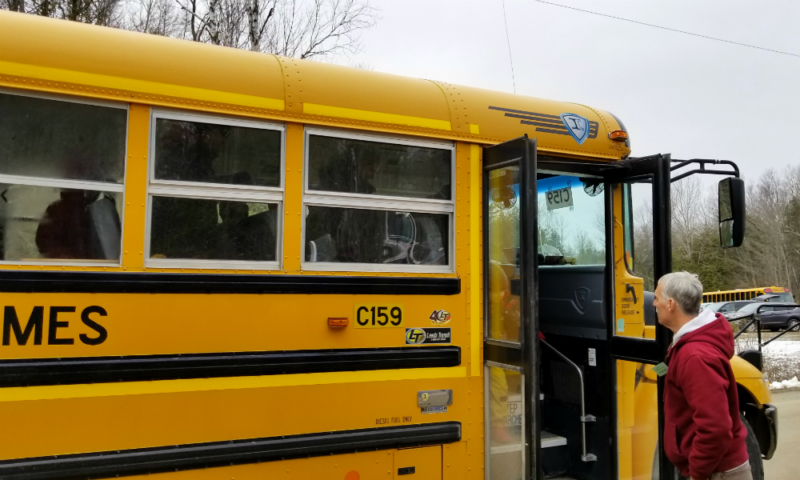 The weather was not too bad – still cold, but sunny. Unfortunately, the snow was all gone and the ground was a bit muddy. Despite that, the place was very busy. There was a huge line to the Pancake House. It took some time before we were able to pick up our food. But it was worth it. Warm fluffy pancakes soaked in maple syrup and butter  – yum!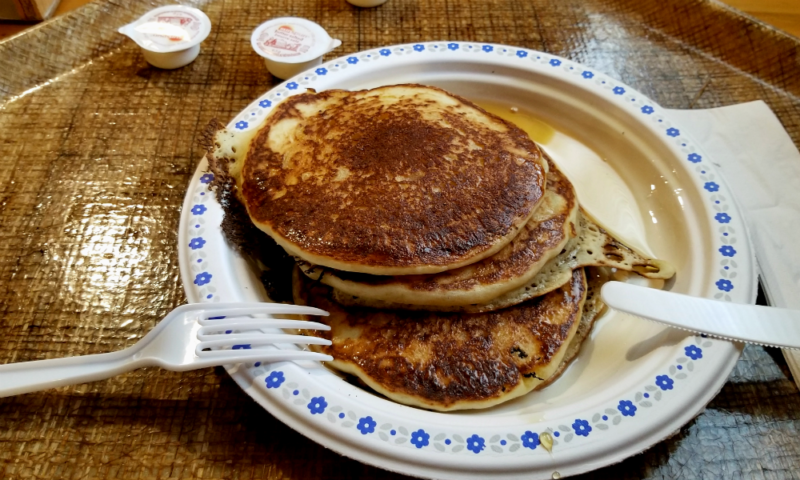 We washed them down in a few moments with hot chocolate. I really liked their wooden cupholders – so cute.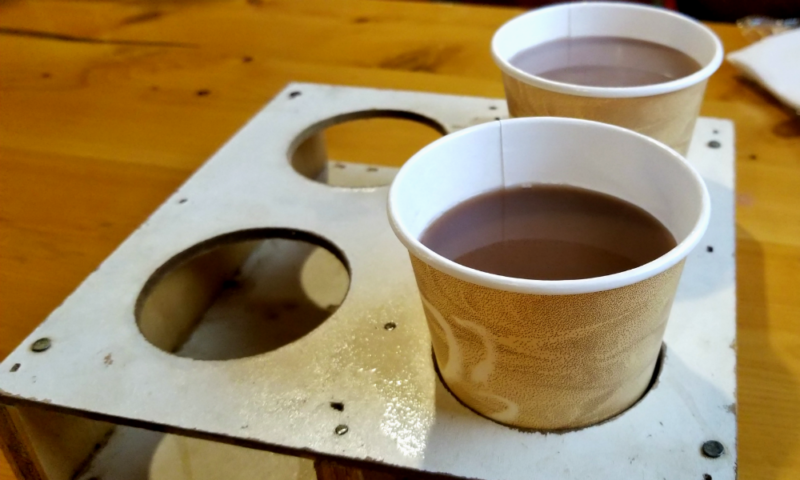 There were plenty of activities to choose from: horse-drawn wagon rides, log cutting, maple syrup-making demonstrations.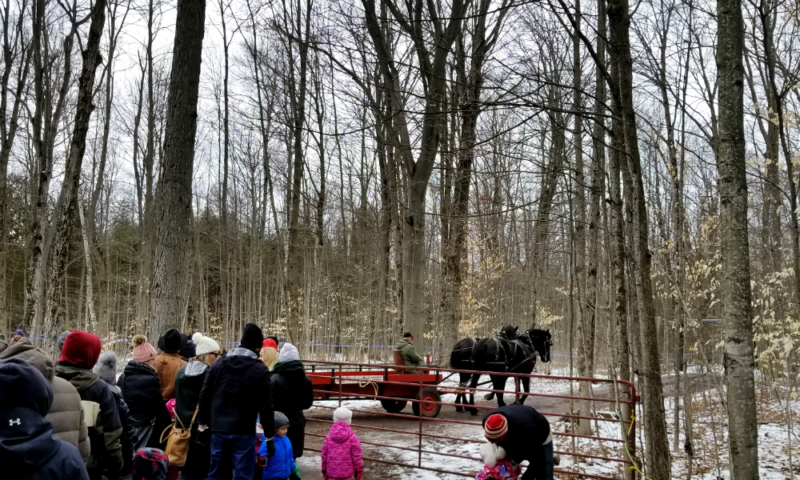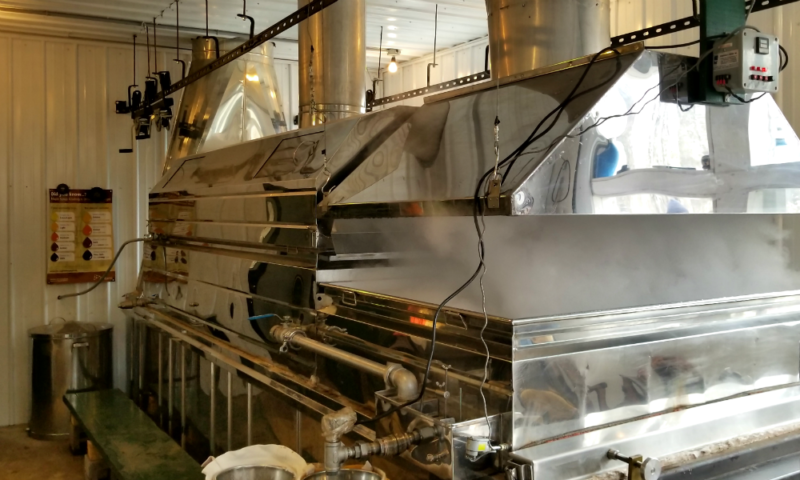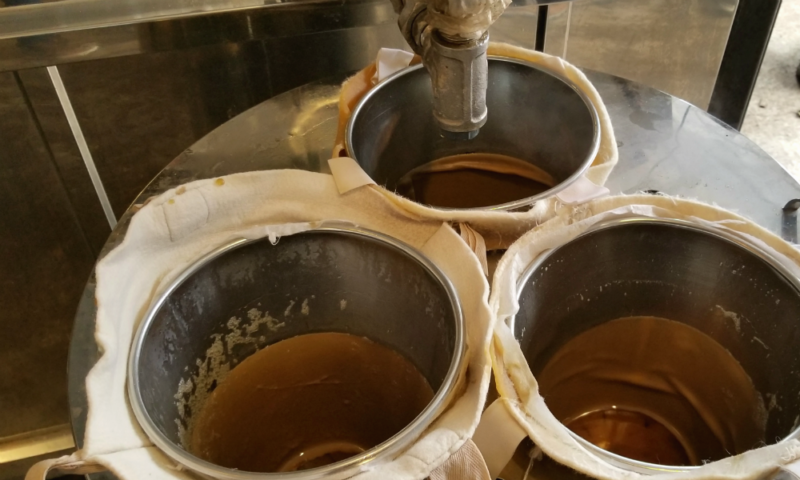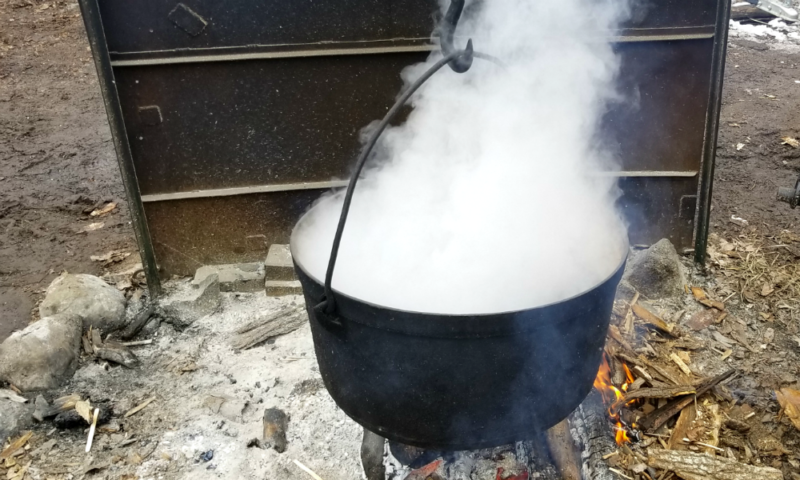 And of course, maple taffy on the snow, maple cotton candy and bottles of maple syrup of any imaginable size available for purchase.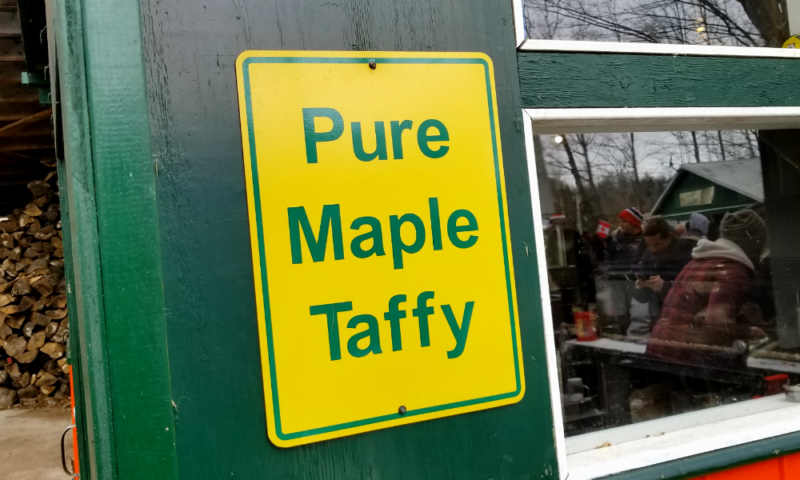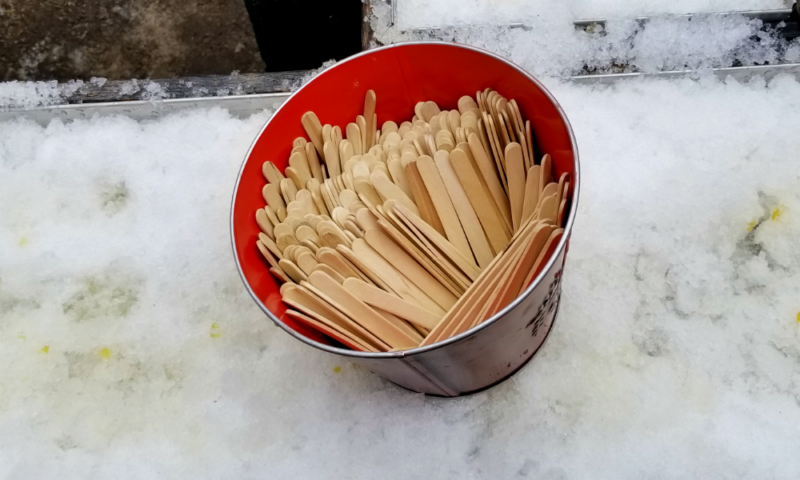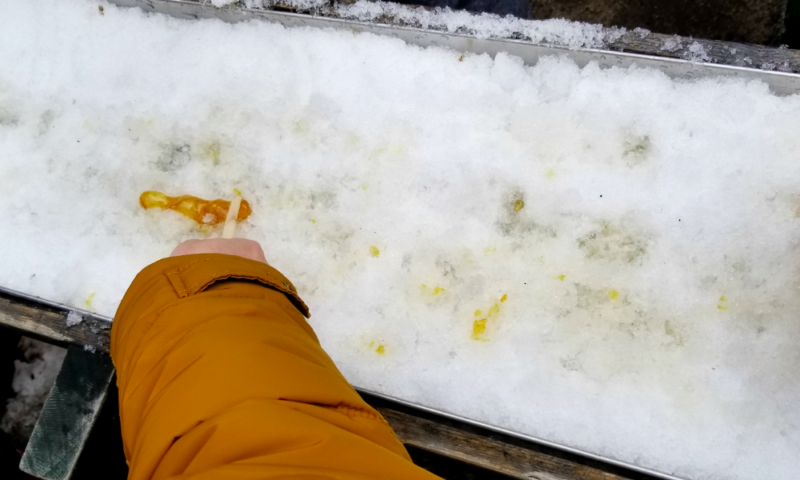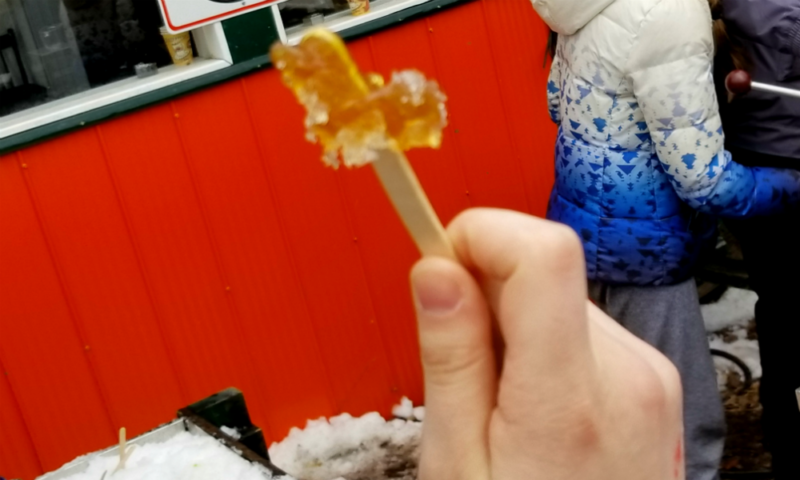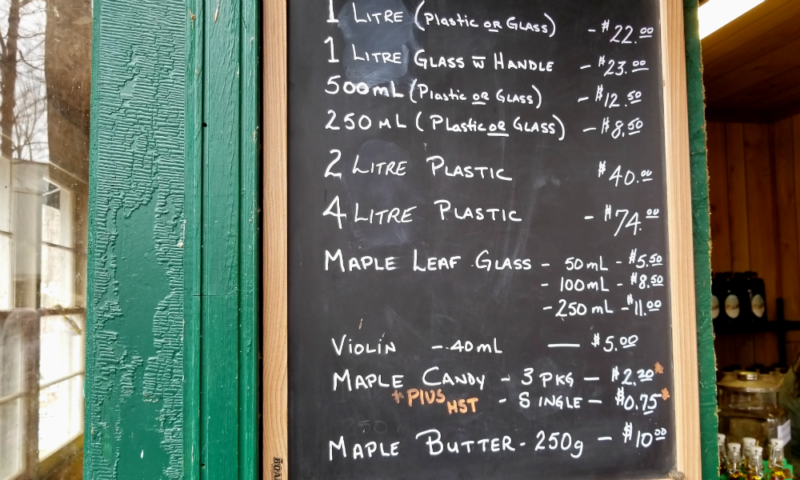 After we consumed as many maple treats as we could, we decided to go back to the village. And again, the bus arrived in a minute, there were enough seats for everyone, the return trip was quick and we didn't get stuck far away from our car.
The festival was very well organized. Great job! We, definitely, will come back next year.
Here, you can find information about maple syrup festivals around Toronto www.todocanada.ca/maple-syrup-festivals-ontario
---