All or Nothing Brewhouse – "Do It With Passion or Not At All"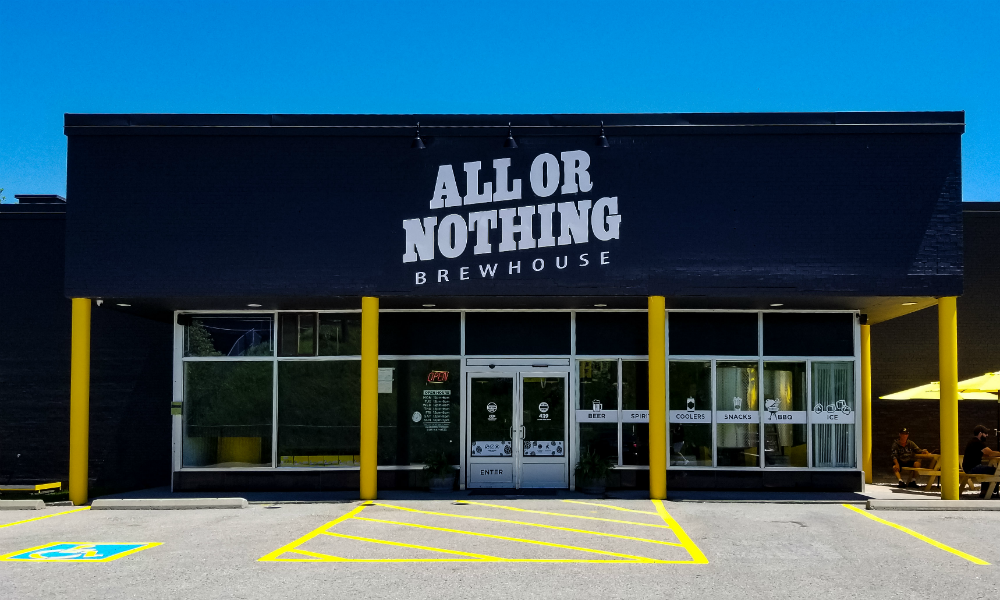 This winter (I mean 2019 January to mid-May weather) for some reason was tough for us. We cut on our trips and stopped posting. We conserved our blog until some better times. My wife was baking a lot of good stuff. So, with limited movements and a lot of baked goods, it became even tougher. Winter hibernation. Attending my best friend's funeral did not help either…
But the sun is bright, and the weather is warm! New summer is finally here, and it is a time to return to our blog and move on. With this thought, we decided to visit "All or Nothing" brewery and distillery right where we live – in Oshawa.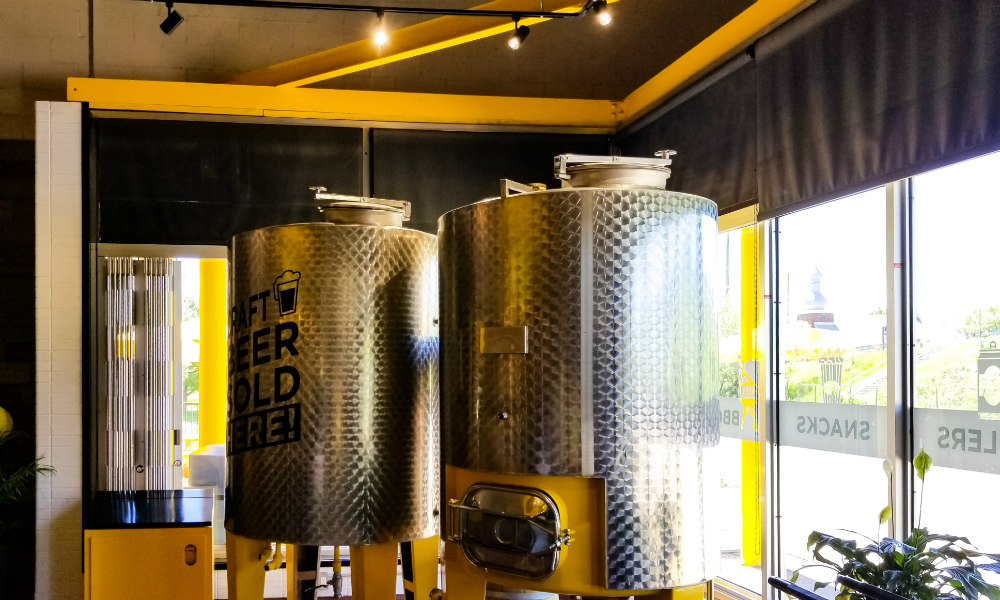 Originally founded in Oshawa, they have moved their operations to Oakville and in 2019 June opened a new state-of-art facility back in their hometown.
Nested on side of Ritson road in (I would say boring) previously Beer store building, it shines by modern design with a combination of black and bright yellow colors. Inside it still smelled fresh paint, like a new toy, just unwrapped. The walls are decorated with nice technological or historical diagrams like "From Oshawa 2014 to Oshawa 2019" or "From grain to glass".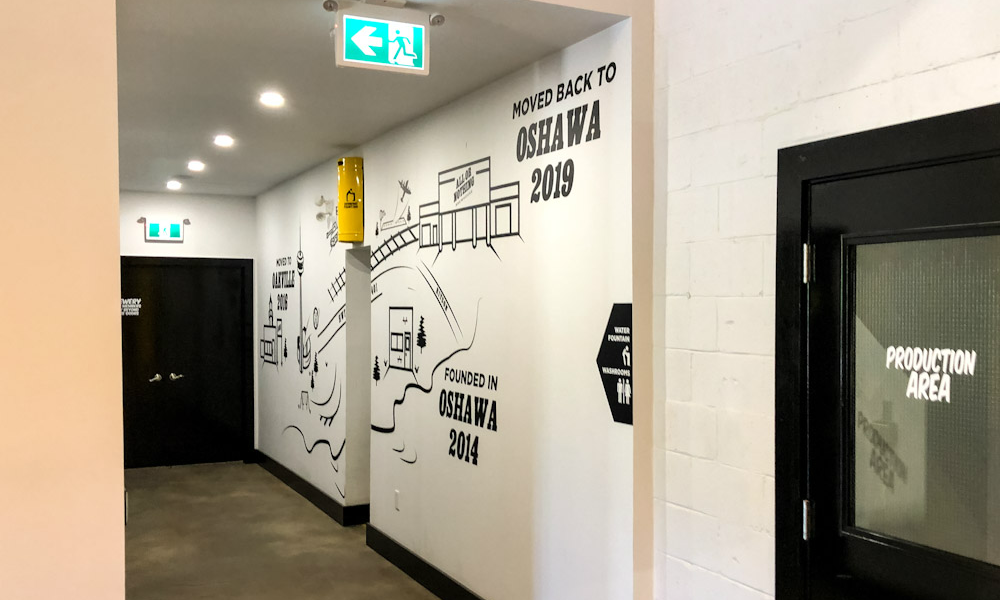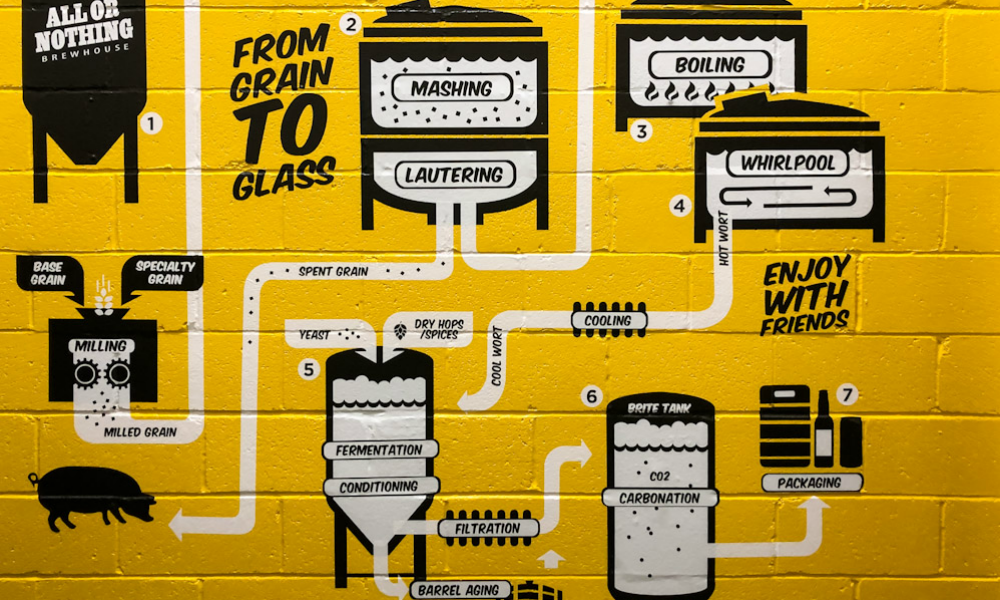 Friendly personnel gave us a little tour and told about their beers. Currently beers available :
Hustle Over Hype Pale Wheat
Think Big'Ger Cream Ale
Snooze You Loose Brown Ale
Mind Over Matter Mead Braggot
Blood, Sweat & Tears IPA
Skies The Limit DIPA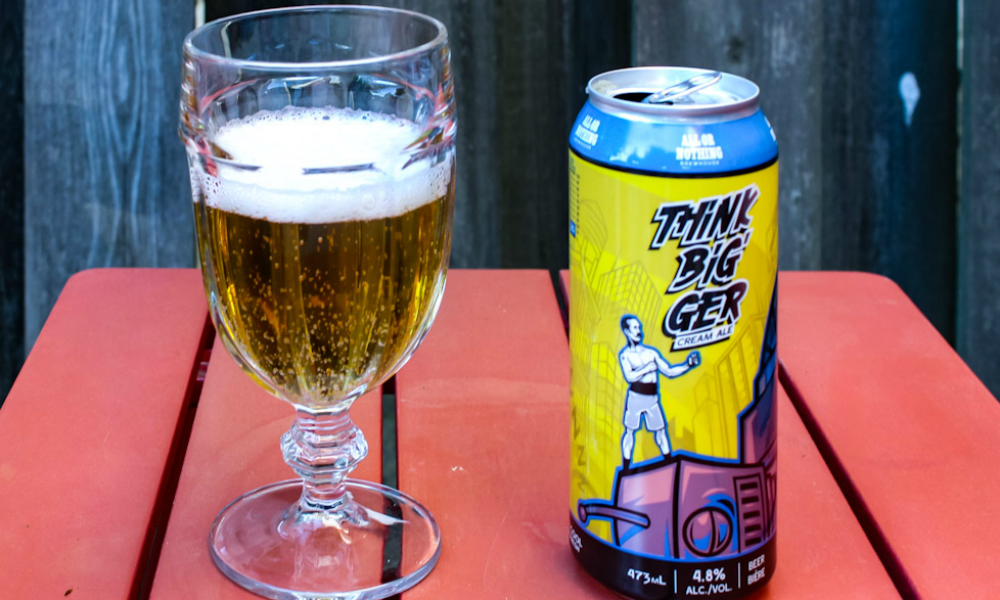 The last two available at the brewery store only, the rest you can buy at LCBO or BeerStore. I would not go into judging the taste or any other qualities and leave it to the experts. But I'm glad we have now this bright spot in our landscape.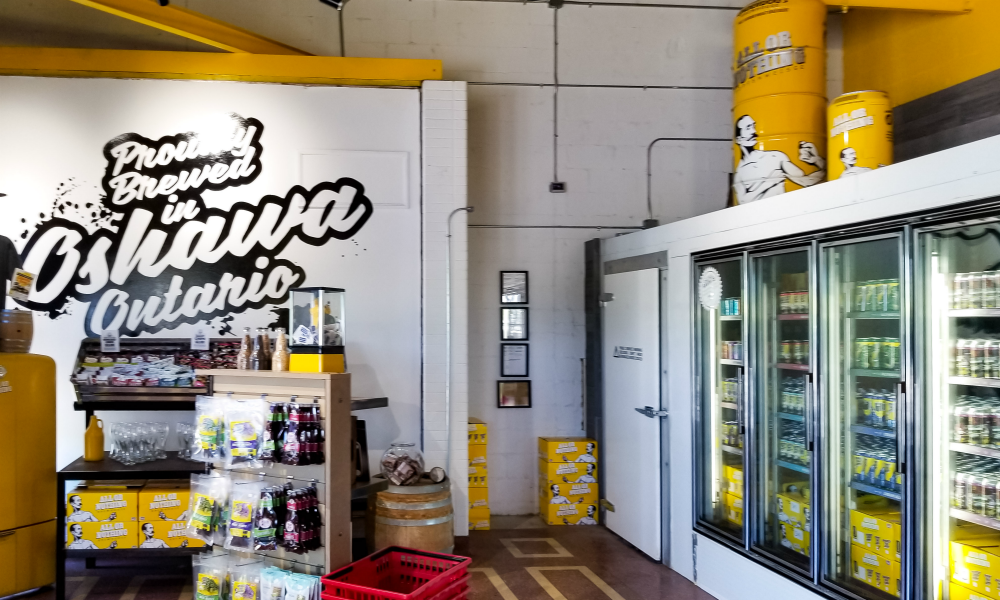 Right now they serve their beers on the spot with some snacks, but soon they promise to bring a few food trucks to give the customers better food options
---