Trebilcock Coffee Roasters Inc.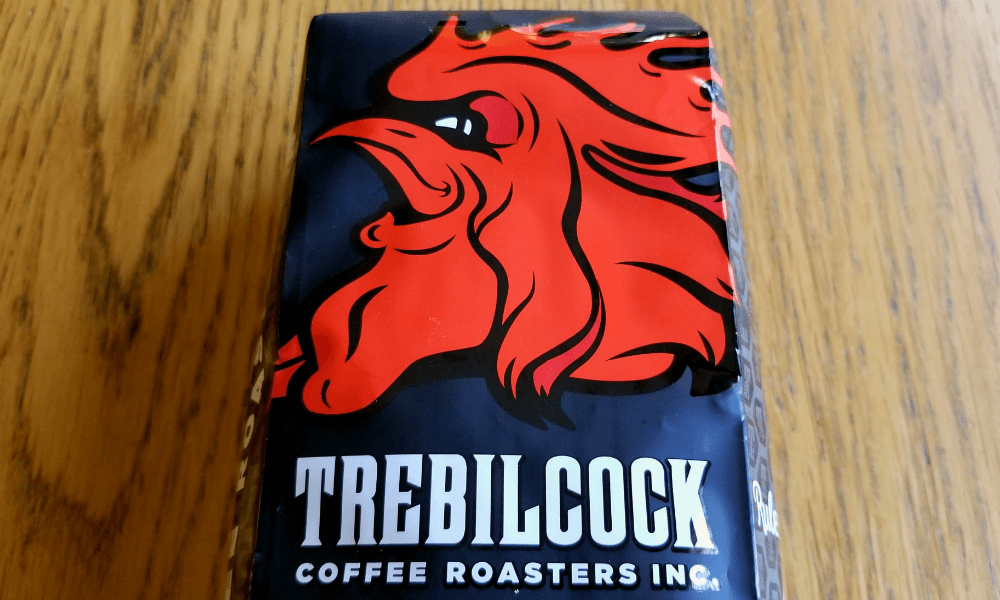 Finally, we have reached Trebilcock Coffee Roasters. Coffee roasting is the most important part of achieving a particular coffee taste. It is an art and many different techniques used, creating a huge variety of brands and flavors. We all see it on a regular basis in our local stores.
But what if you love coffee but it is hard to find what you really like? You will start searching, experimenting with grinds and kinds. But then it's not helping, so you start roasting your own coffee.
And if you are a nuclear engineer, always on the edge of the latest tech – just like David Trebilcock was a number of years ago… What will you do?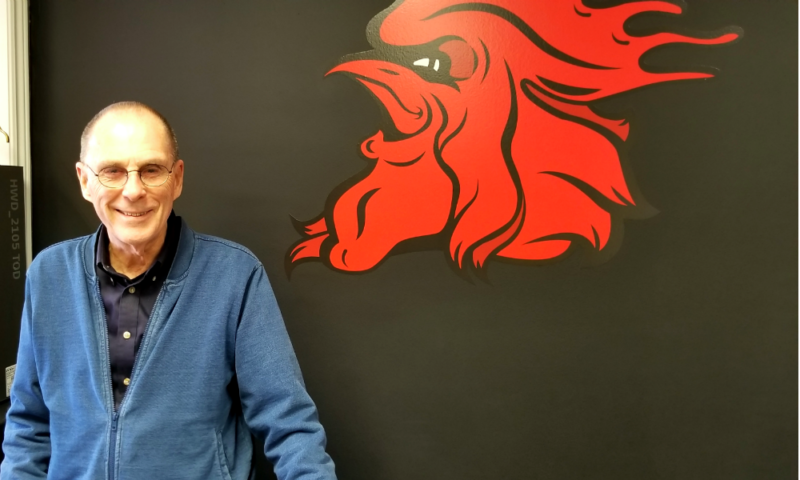 That's right. You will start looking for the best beans, trying different roasting profiles, trying different roasting ovens, until you get to the cutting edge programmable roasting ovens. And then you do the same with your grinders. And then, as your coffee becomes better and better and as the equipment pool grows, you think – I can just try to market it. This is how Trebilcock's hobby became their business.  It took them just over 10 years to get where they are.
A new roast development is done pretty much the way we do it in Information Technologies. Everything is computerized. There is a small roaster, equipped exactly the same way as the large ones: computer-manipulated with all kind of censors attached.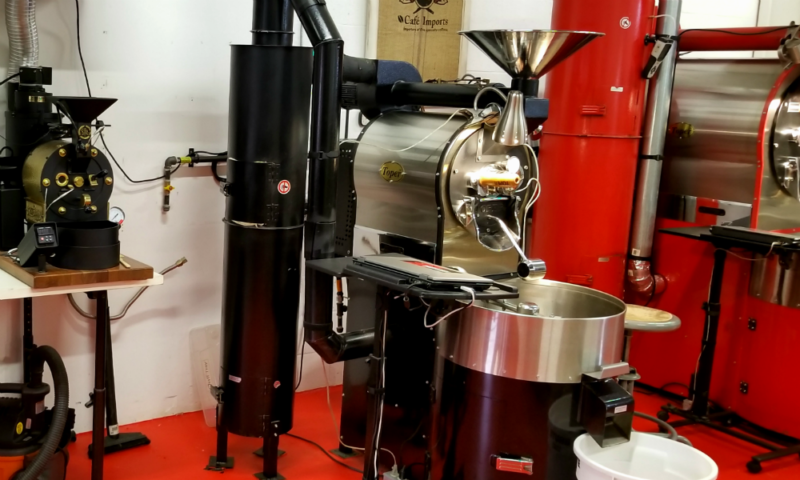 A roasting program is tweaked there, until a small batch is roasted to the desired taste. Then the code is moved to the large roaster – and, voila!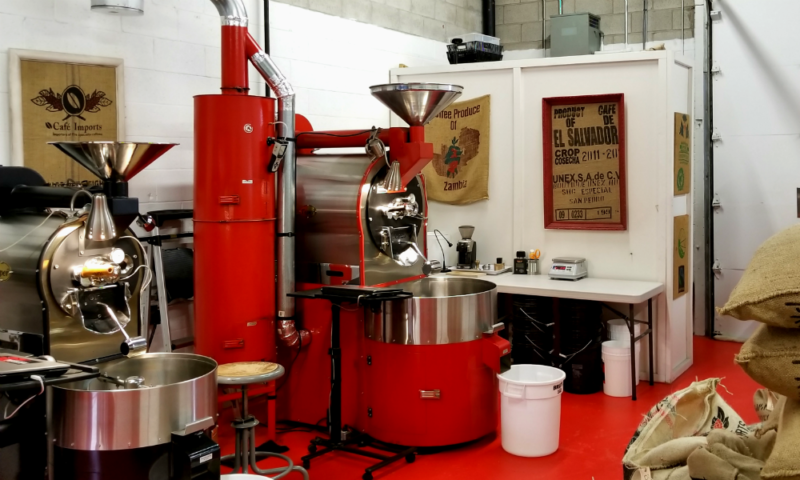 Large scale batches are roasted to the same quality immediately. And if someone says it is not a rocket science, I would say – maybe not, but it damn close!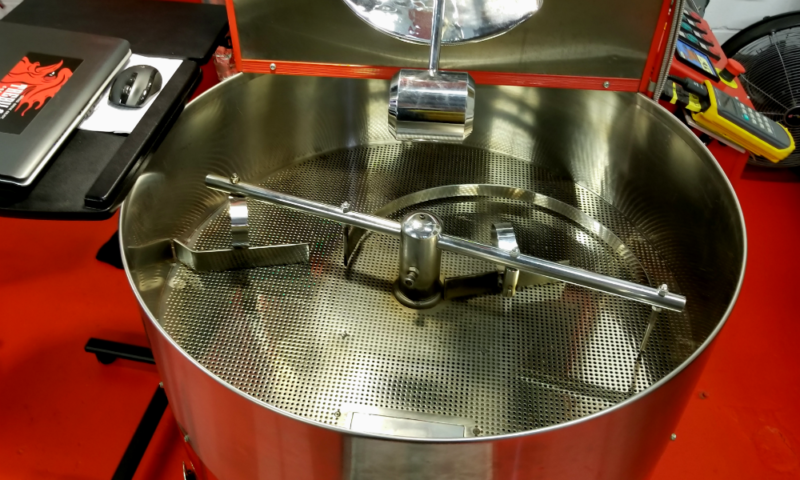 Now it's David and his two sons, Tim and John, who take care of business. Not only do they produce a high quality coffee, they now finance farmers in coffee growing countries, to let them skip the bank financing and save on interest as well as selling their crops before them even grow.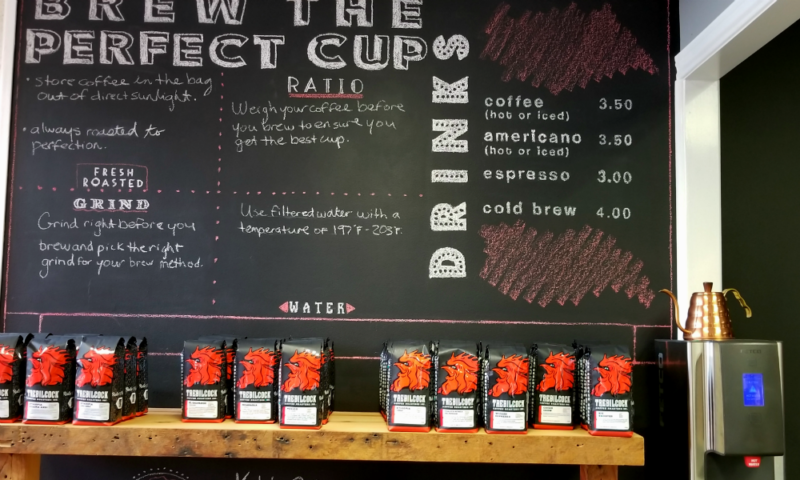 As Trebilcock's webpage says:
"The Trebilcock Coffee team is passionate about coffee and committed to sustainability, ethical acquisitions and building relationships beyond fair trade."
At their location you can try their finest via variety of brewing technologies. I, personally, recommend espresso.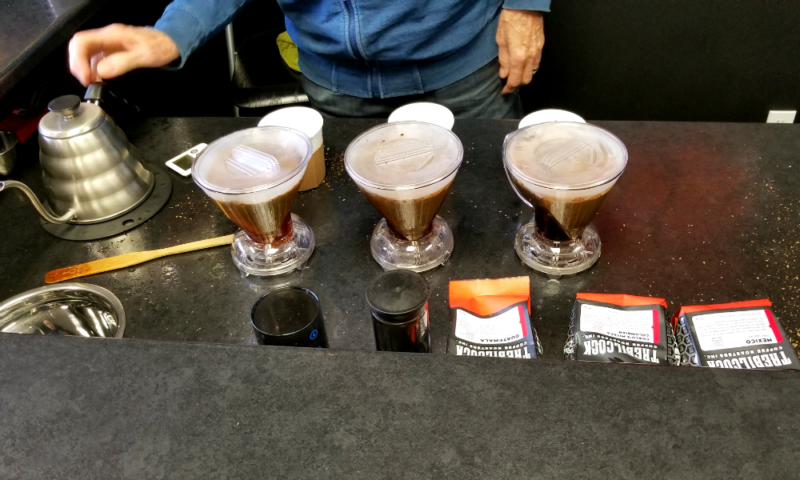 We purchased their CHALO'S COLOMBIAN (New Crop) Medium Roast, absolutely loved it.
Address: 1035 Toy Ave #19, Pickering, ON L1W 3N9
---