St Jacob's Farmers' Market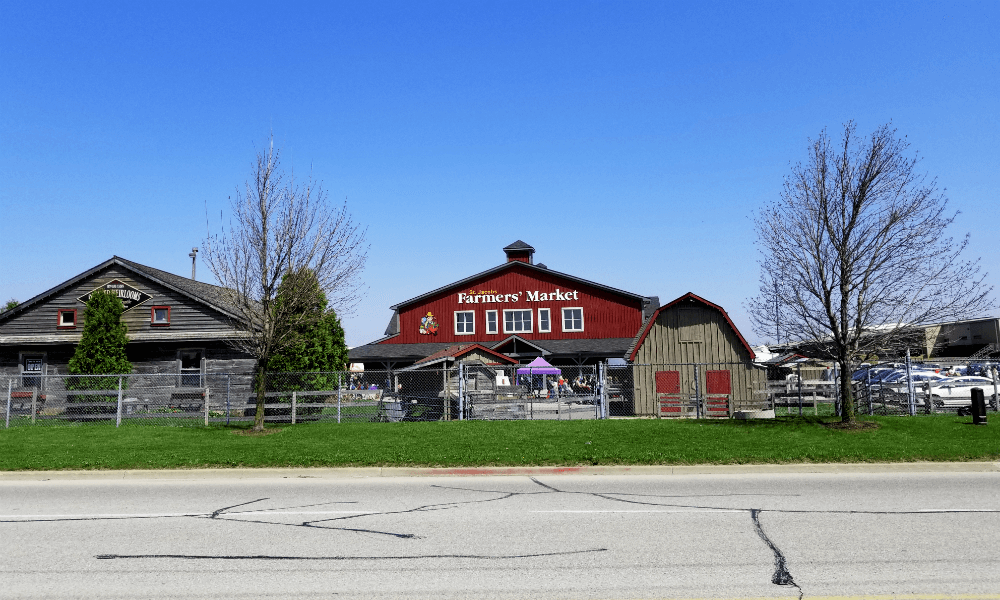 This year so far, spring has been quite disappointing. The cold and stormy weather was dominating the entire month of April and the beginning of May was no different.  Last Friday, Ontario was hit with severe thunderstorms and damaging winds. By the time I had arrived in Oshawa from work, a big part of the city had no power. Grocery shopping became very tricky – a lot of stores were not able to function properly due to the absence of electricity. The perspective of being unable to cook or even buy any dinner on Friday night after an exhausting week, somehow didn't look very attractive. Luckily, our area wasn't hit too hard except one fallen tree, two ruined traffic lights and hundreds of pieces of shingles scattered throughout the streets. Our boring and routine Friday shopping turned into an adventures event – we had to change the regular route and rush through the stores trying to get home faster.
Overnight, the ferocious weather was replaced with the pleasant calmness of Saturday morning. Finally, the day ahead looked warm enough to get back on the road.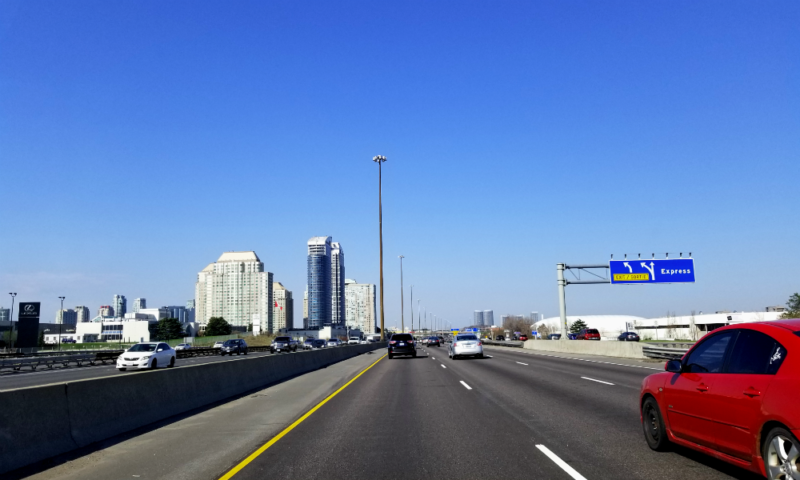 This time we decided to visit Canada's largest year-round farmers' market – St. Jacob's. It was May of 2012, when we went to see this place last, way before the fire ruined the main building of the market. We were very excited about this trip. And we were not disappointed.
The view had changed a lot. I do not recall seeing that many hotels surrounding the market. The new building looks gorgeous and inviting. The place was very busy; however, it wasn't too difficult to find a parking spot.
Inside nothing changed since our last visit – same friendly atmosphere, same great choice of exceptional products. Big variety of baked goods, meats, cheese, preserves, international foods – all heavily impacted our wallets.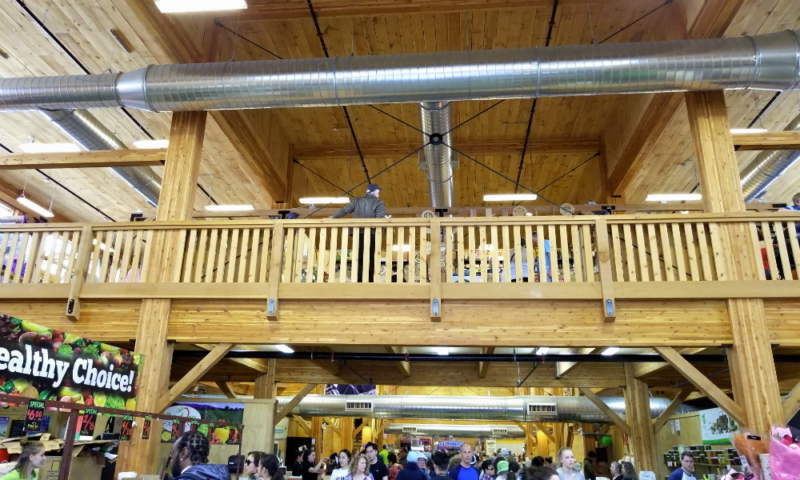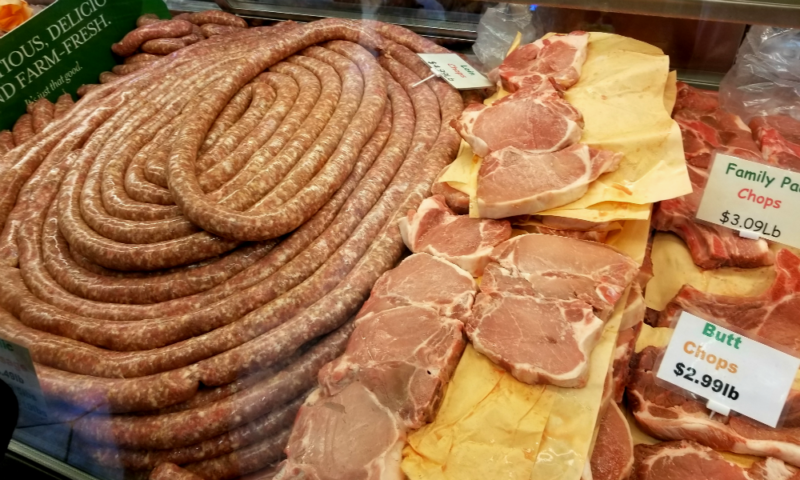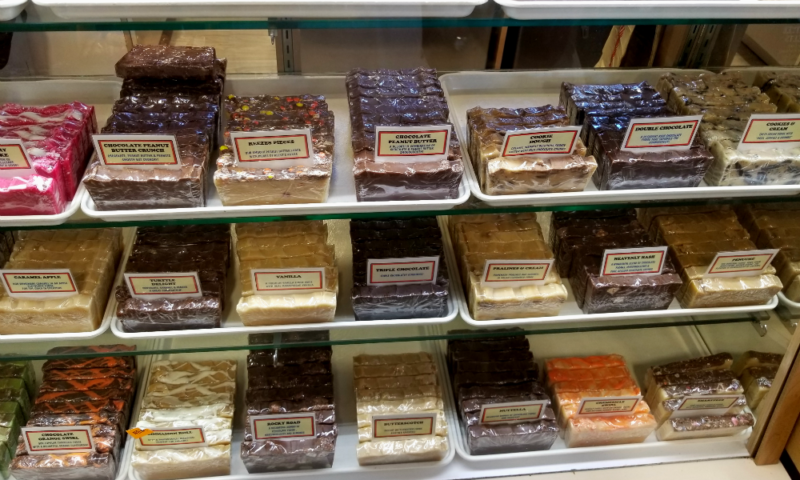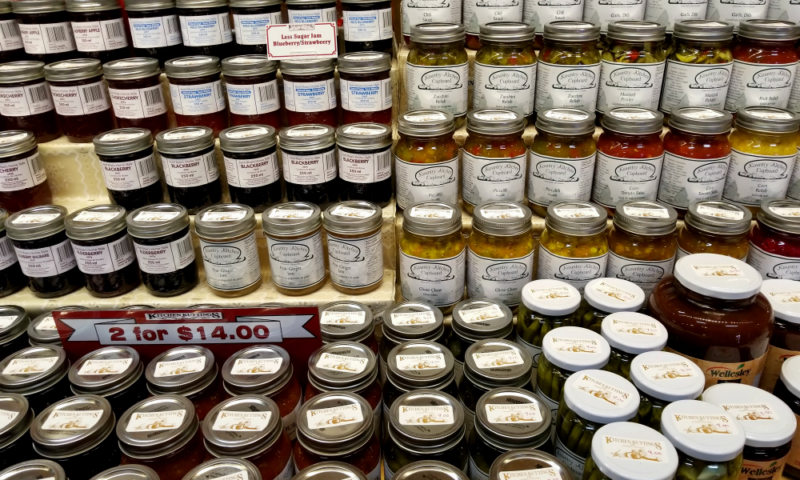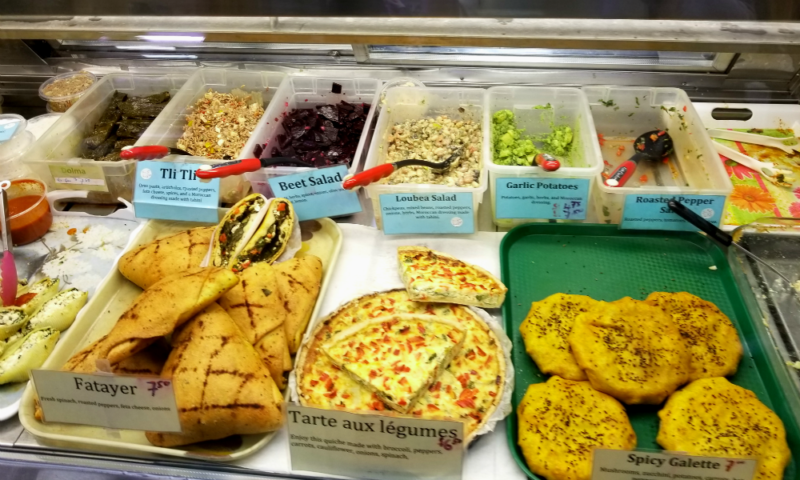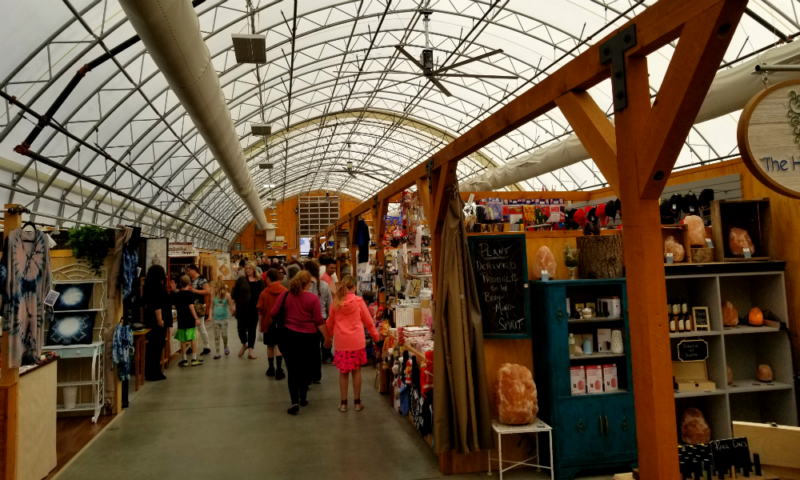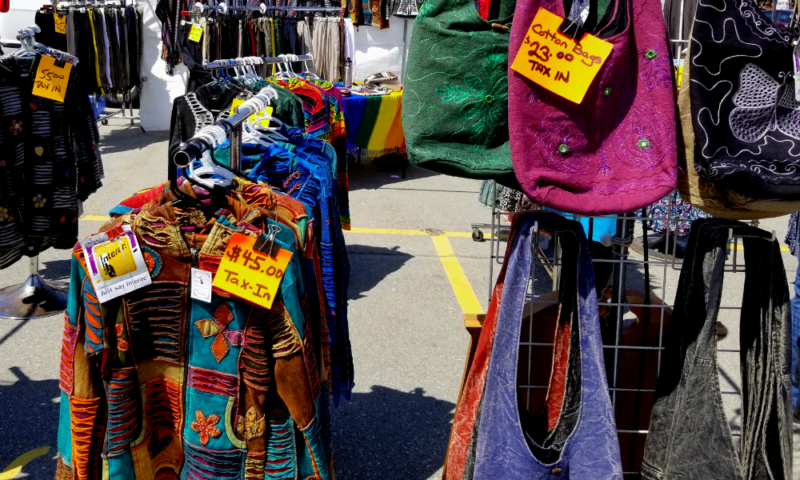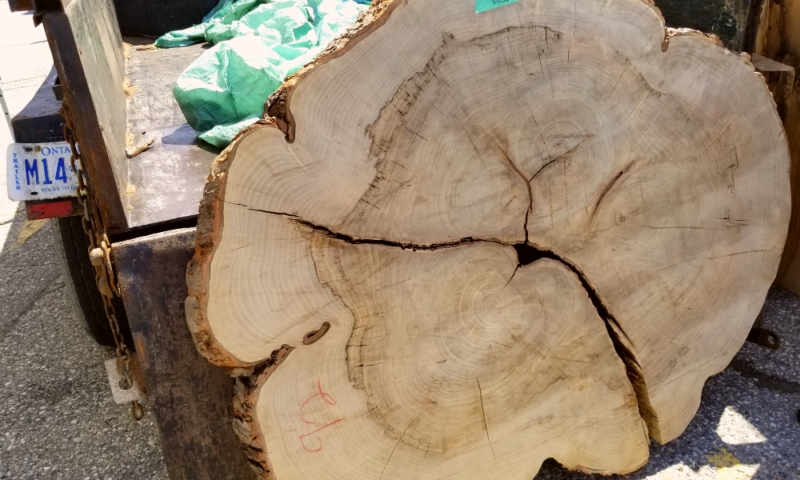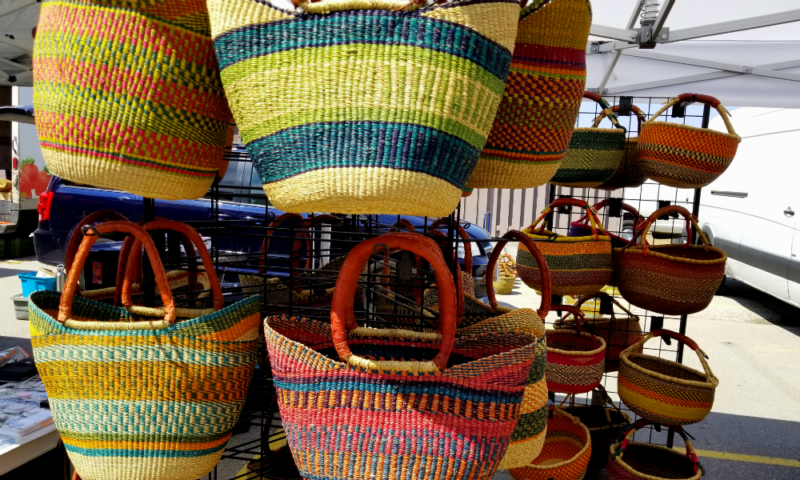 The outdoor market was not as big as it would be during the high season, but I was so happy to be outside that I just kept walking around stopping at every vendor. And being fully aware that strawberries are not in a season in Ontario, I couldn't help myself and purchased some from California just to get this pleasant feeling of choosing and buying fresh produce on the market.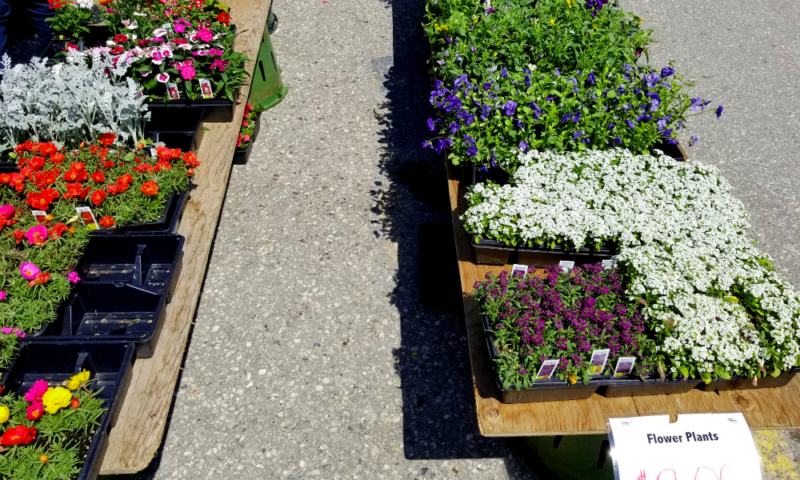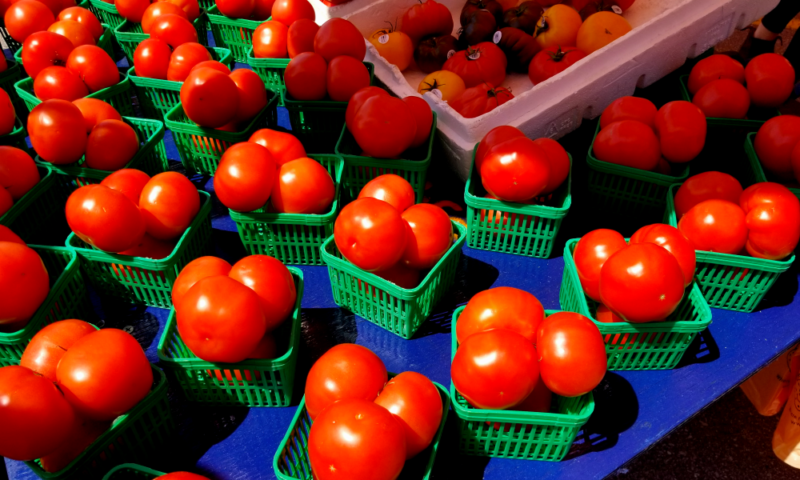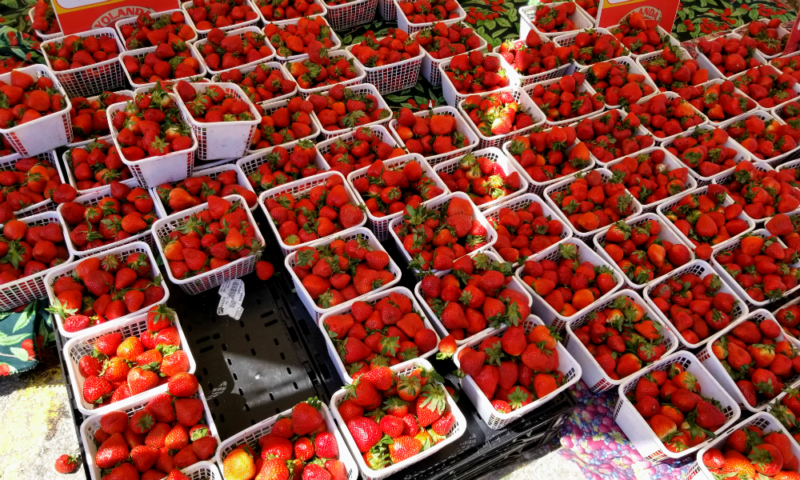 We spent more than four hours on the road that day and I have no regrets. That was a successful opening of our travel season. I'm looking forward starting weekend trips to local markets, shops and events.
Address: 878 Weber St N, Woolwich, ON N2J 4A9
---