27 Country Market – European Meat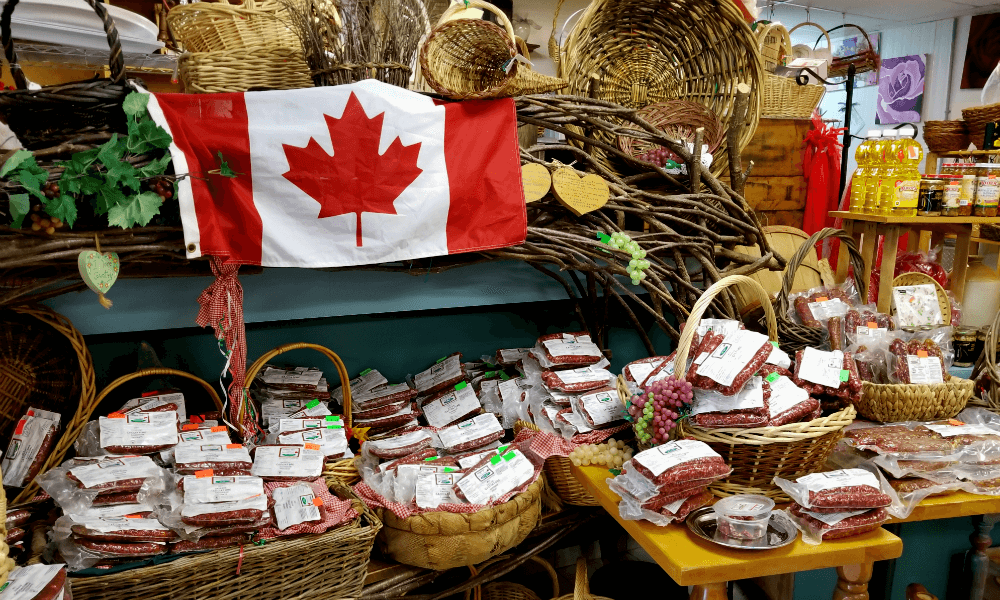 A couple of years ago on Applefest in Bowmanville, our attention was drawn to a very energetic fella who was selling meat products. He was talking non-stop and handing out delicious smoked pepperette samples to the customers. We ended up buying salami and pepperettes at that time. This is how we've learned about 27 Country Market – European Meat. After that, we were accidentally stumbling upon him at different markets and events.
On our way back from Collingwood, we couldn't miss an opportunity to visit their store in Cookstown.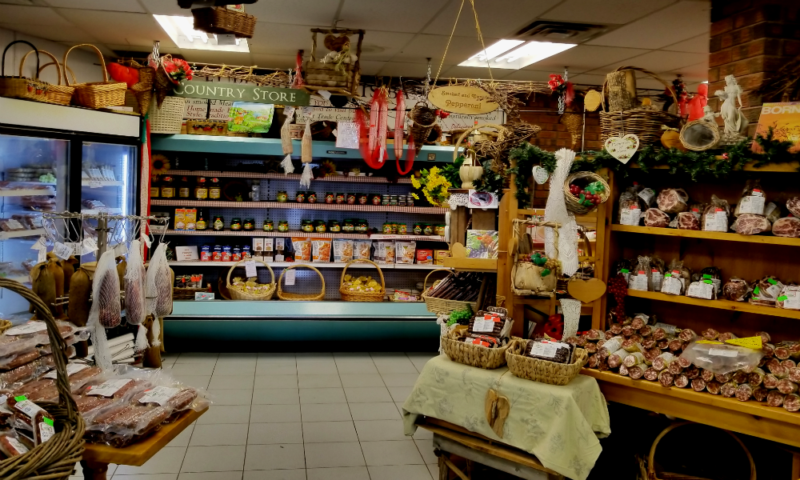 And let me tell you we did not regret it.
The store itself is very nice and full of cute little things which make the place feel cozy.
The number of different kinds of meat products would leave you speechless.
There was a big variety of sausages including summer sausage, prosciutto,  soppressata, chorizo, landjaeger,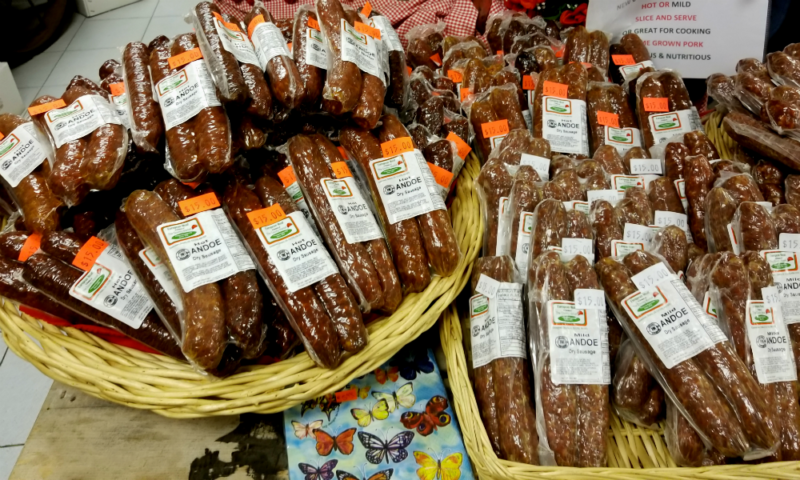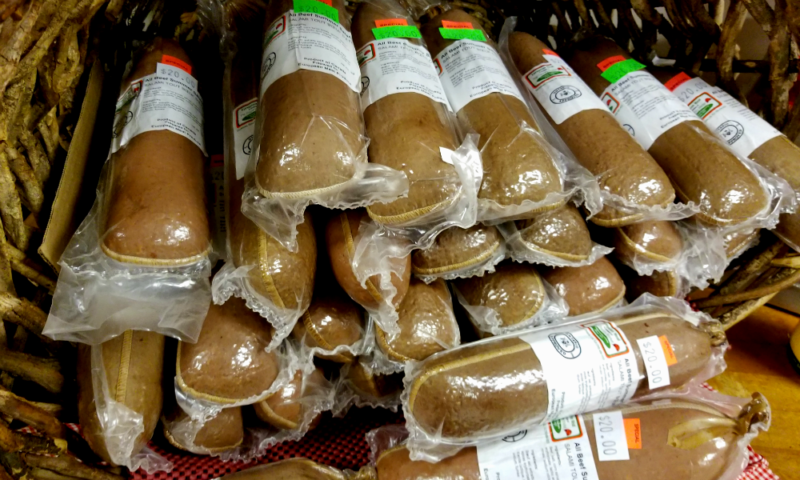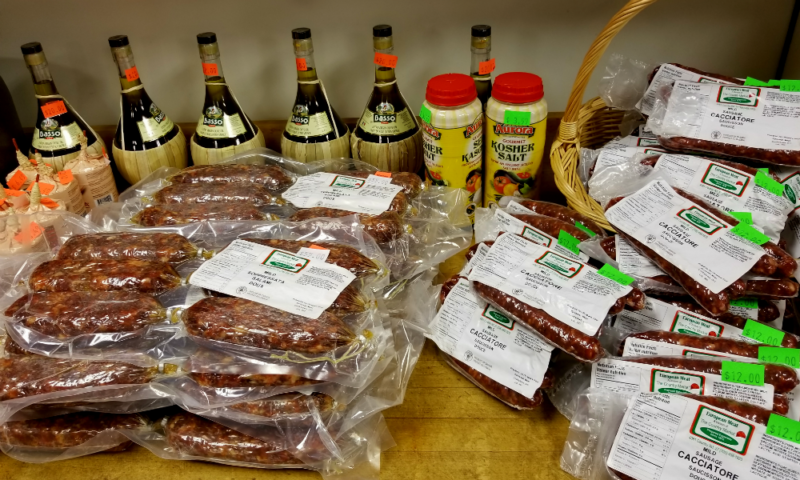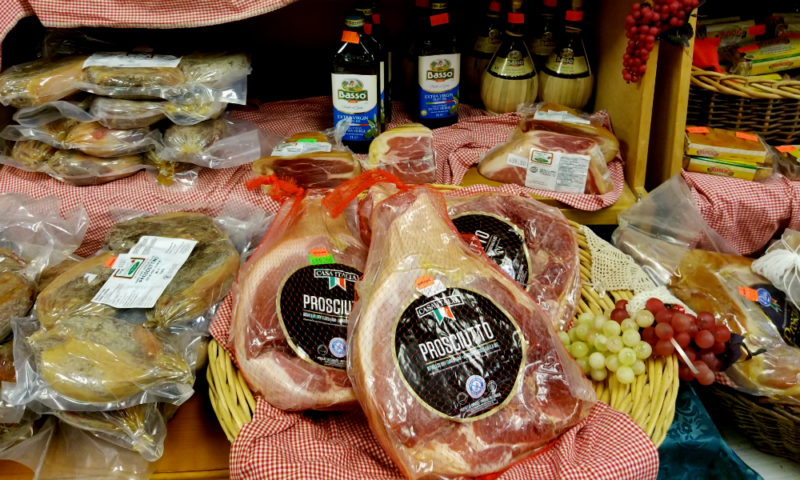 salami, pepperettes, pepperoni and kielbasa.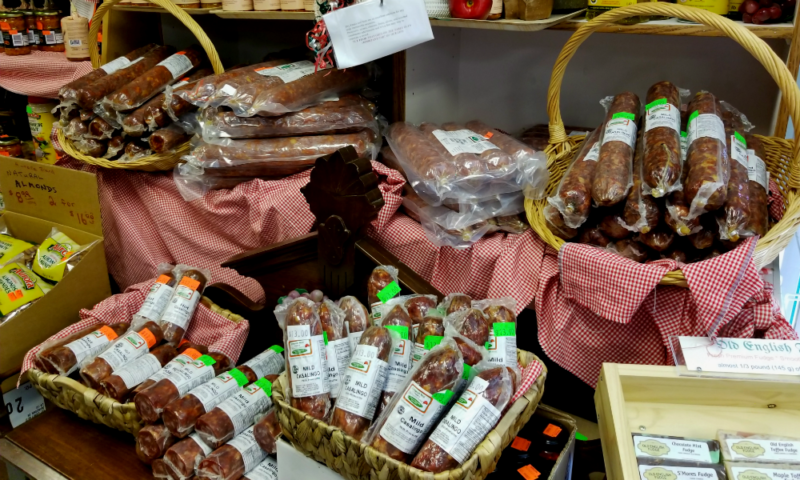 The store also offers a great collection of cheeses, preserves and olive oil.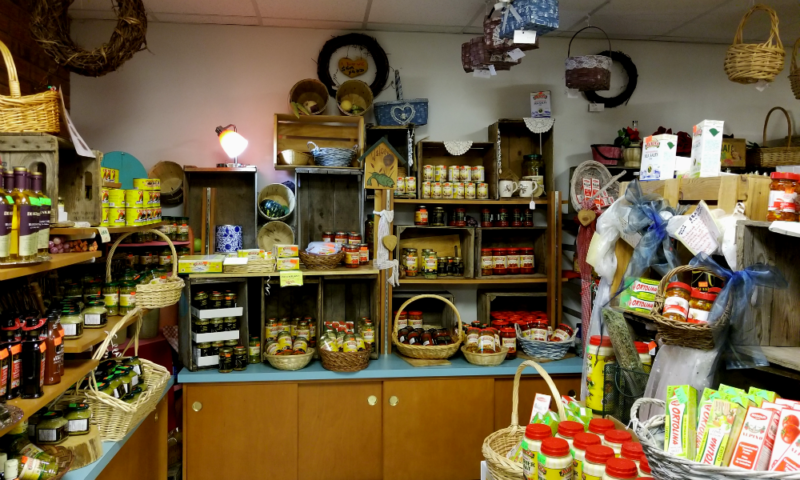 It was incredibly hard to make our choices. I kept walking around the store and getting more products. At the end, we've had a good stock of smoked meat,  which would last no less than three weeks for our family.
Address: 4381 County Road 27, Cookstown, ON L0L 1L0
This season you can also buy 27 Country Market products on Port Perry Farmer's Market
---