Rowen Farms Saskatoon Berries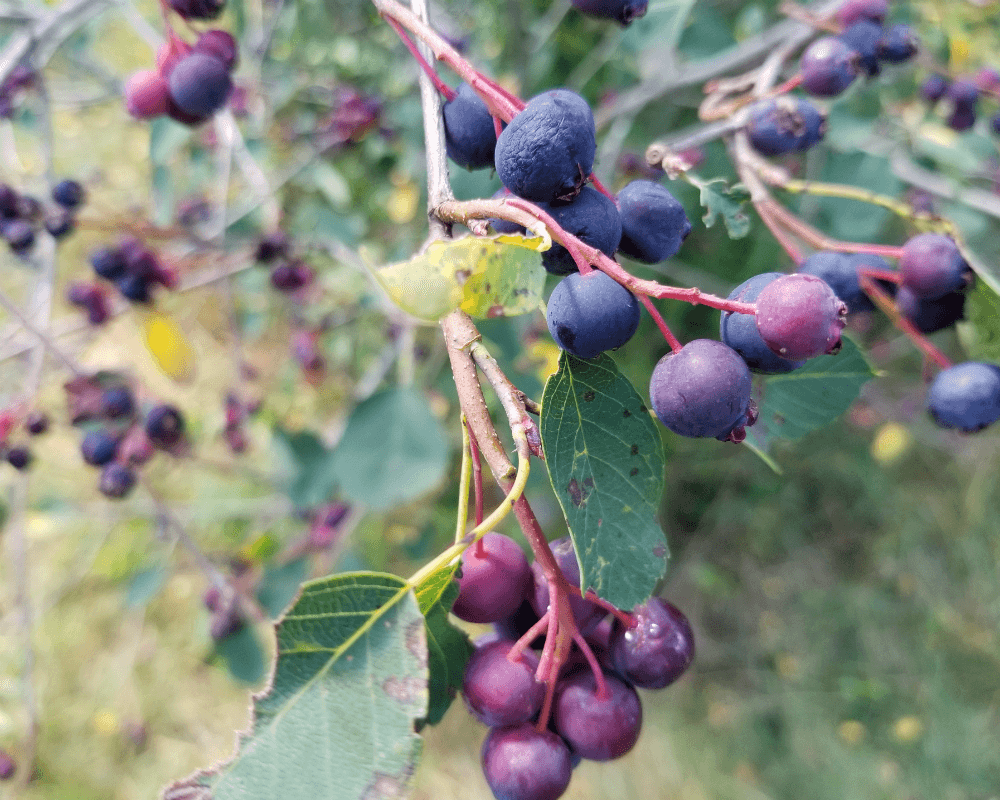 Have you ever tasted Saskatoon berries? I haven't until last Saturday, when we decided to visit Norfolk County.
The countryside in Norfolk looks very different from what we're used to in Durham. The endless fields of vegetables are stretching from both sides of the road. This area truly is Ontario's Garden.
After almost two hours of driving, we arrived at Rowen Farms.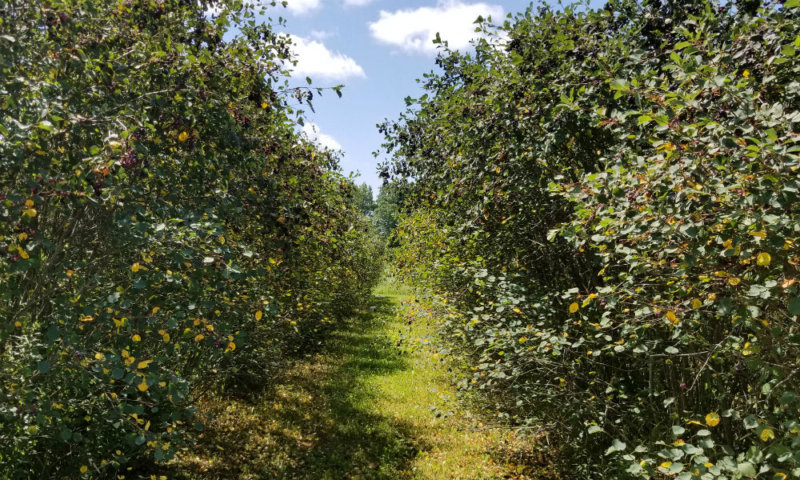 According to Wikipedia, Saskatoon berry, Amelanchier alnifolia, the saskatoon, Pacific serviceberry, western serviceberry, alder-leaf shadbush, dwarf shadbush, chuckley pear, or western juneberry, is a shrub or a small tree with edible berry-like fruit. The city of Saskatoon, Saskatchewan, is named after this berry.
Barb and John, the owners, are growing four varieties of Saskatoons: Northline, Smoky, Honeywood and Thiessen. John started growing them in 2000. It took about eight years before he could pick berries.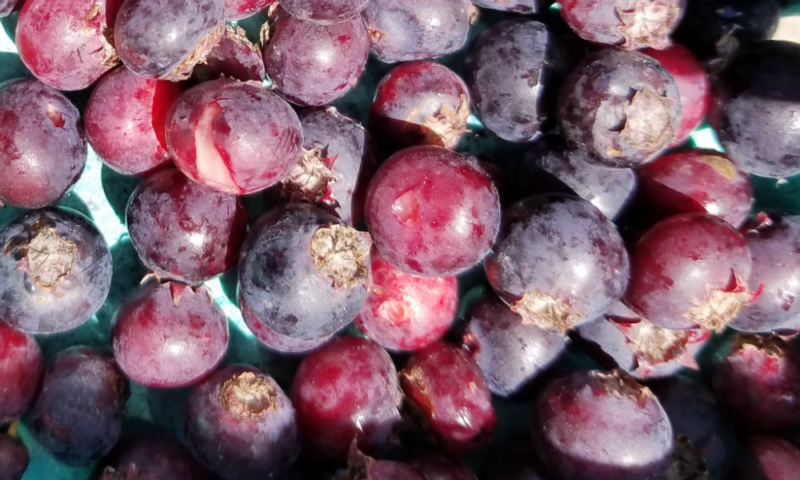 Barb and John let us try all four varieties. We loved all of them. The berry has a sweet and nutty flavor. It is very yummy on its own, but is also good in pies. You can buy them fresh at the end of June to mid-July or frozen year round.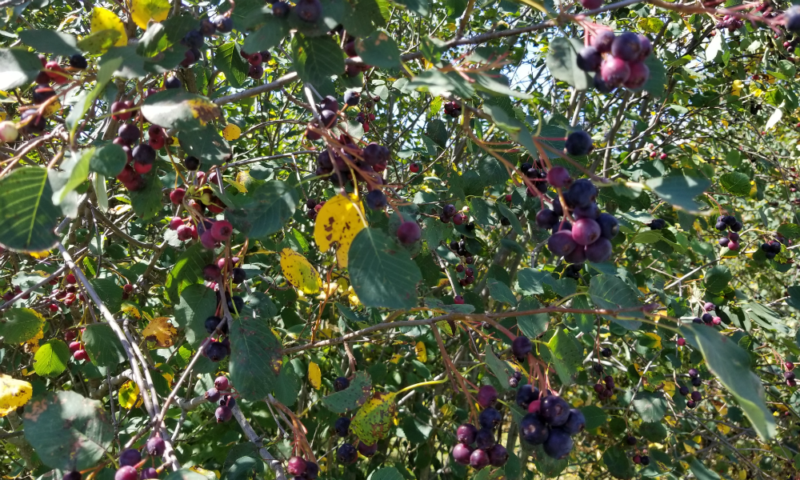 We kept eating berries in the car, leaving sticky stains on everything we touched. The main trophy, Barb's frozen berry pie, was resting in the car trunk. We were so glad we found this place and met the amazing and energetic Barb and John.
For dinner that night we had the Saskatoon Berry pie. And let me tell you – Barb's pie is or rather was.. too small for our family 🙂
Please contact Barb and John at
rowenfarms@gmail.com
or visit at this address:
121 Robinson Road, Waterford, Ontario
---
---