Linwood Acres Trout Farm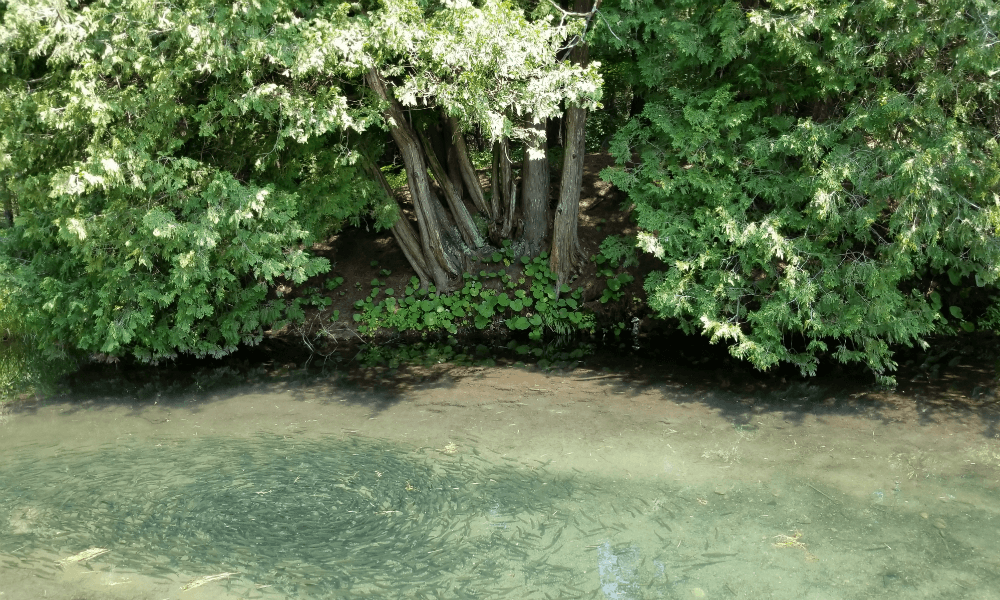 The turn to the farm is easy to miss. It looks like an entrance to a residential property.  So I guess, every first-timer is unsure where they are going.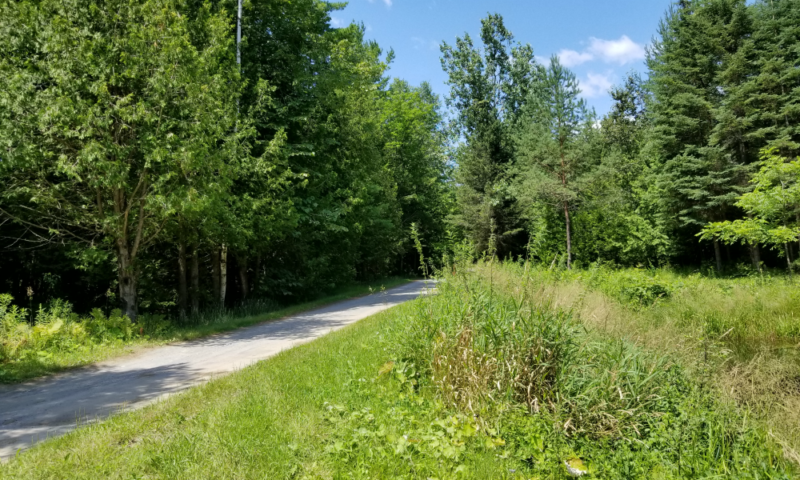 We've had to make a couple of circles around until we found Amber – and then it all started. She was very friendly and patient and offered us a tour of the property, She answered all the questions we were able to generate.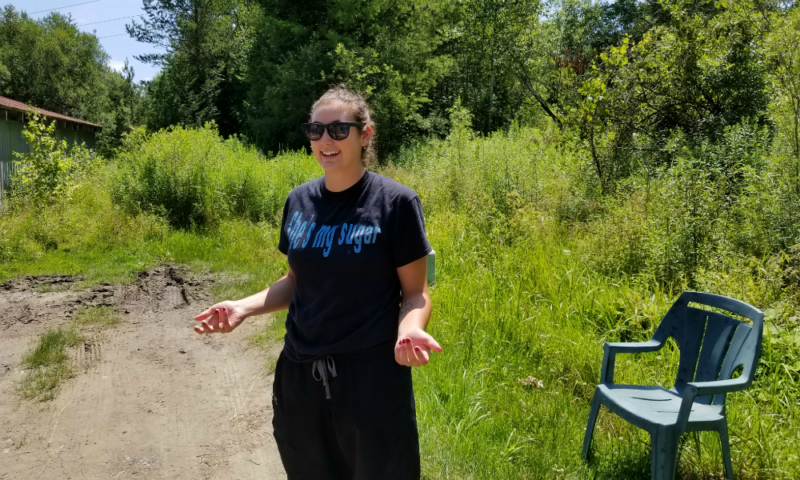 I've never been to a fish farm before,  saw it on TV, but that's not a real experience. Our first destination was the indoor part of the farm, where eight tanks of fish swirls are located. I was surprised that despite a lot of water movement in there, you can only hear the noise of the water flow.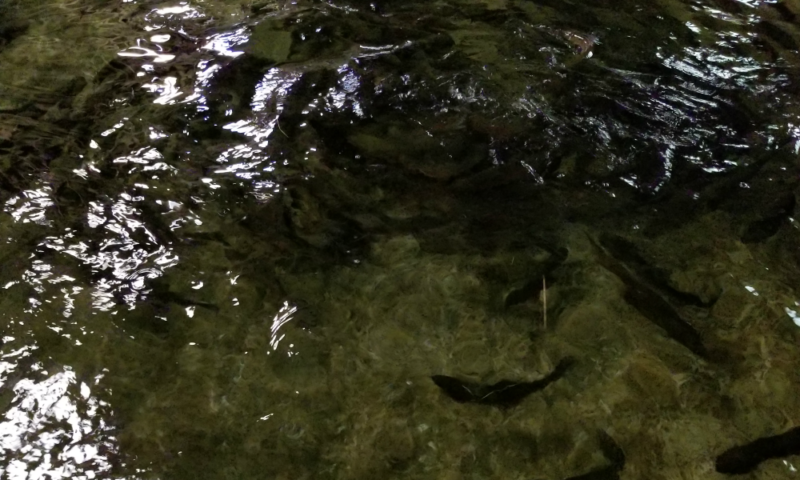 Our guide, Amber, explained that the whole thing is gravity driven.  There are no pumps. The clever design takes a source water, aerates it and drives the flow through the round tanks inside.
There is a fishing pond as well, so if you like to catch your prey, you can fish there.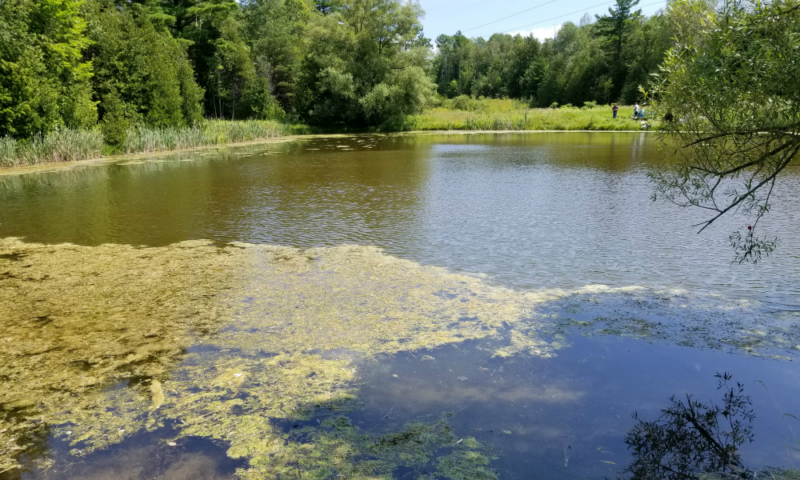 There is another fish growing multi–compartment pool, where you can see eight-year-old trout.  It is huge. These are the mothers and the fathers of all the fish in the farm.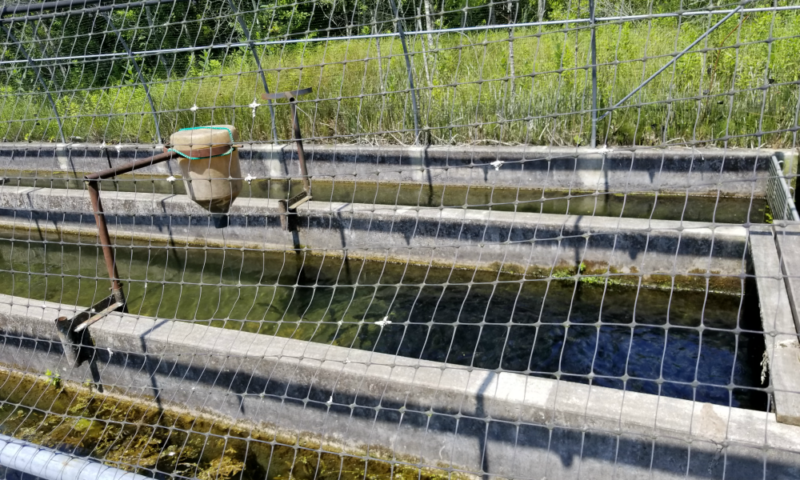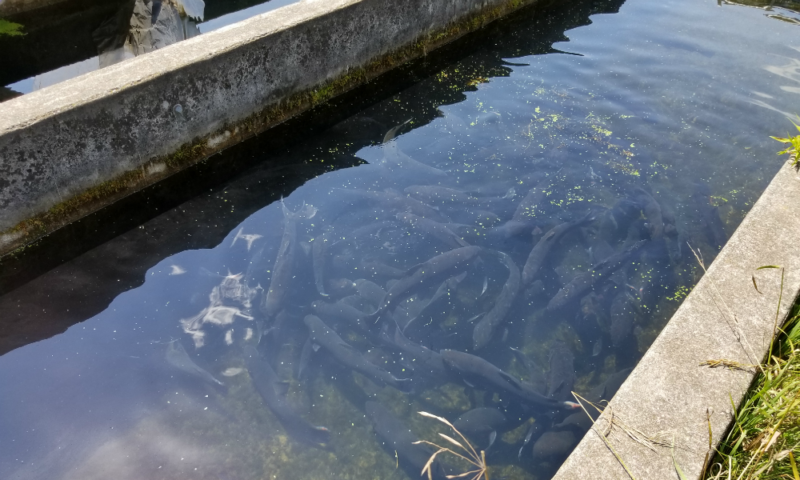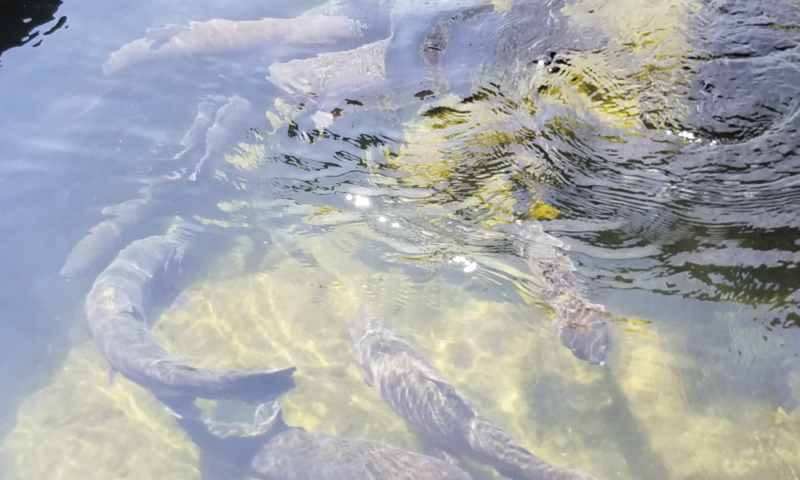 To no surprise a clan of ospreys has built a mansion on one of the high voltage posts there.  Who can refuse a fresh fish?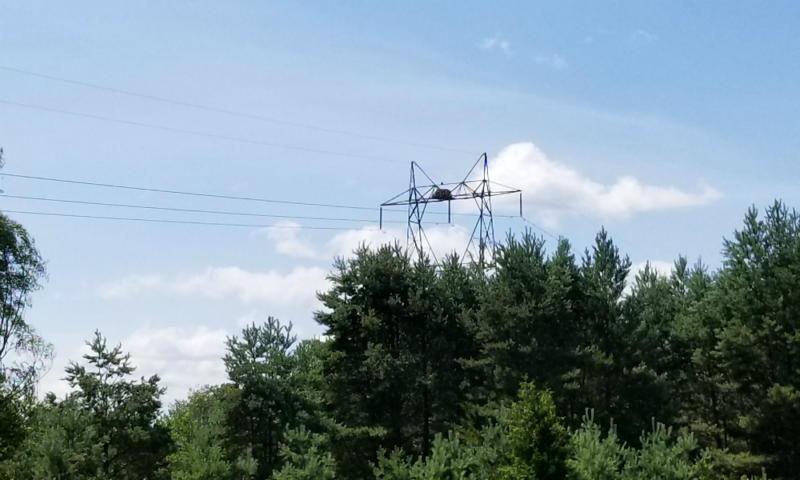 We bought two filleted fresh fish, which was packaged on the ice, as well as two smoked fillets. Our girls initially refused to eat these, but after the first bite – the smoked fish was gone momentarily…
Buying fish comes in a million options, from live in a bag with fresh water to just fresh or smoked fillets. For fresh, you just point the fish you like and it will be caught and packed to go.
If you want to buy a very fresh fish – this is the way to go.
Address: 8382 Gilmour Rd, Campbellcroft, ON L0A 1B0
---
---