Hygge A La Canadienne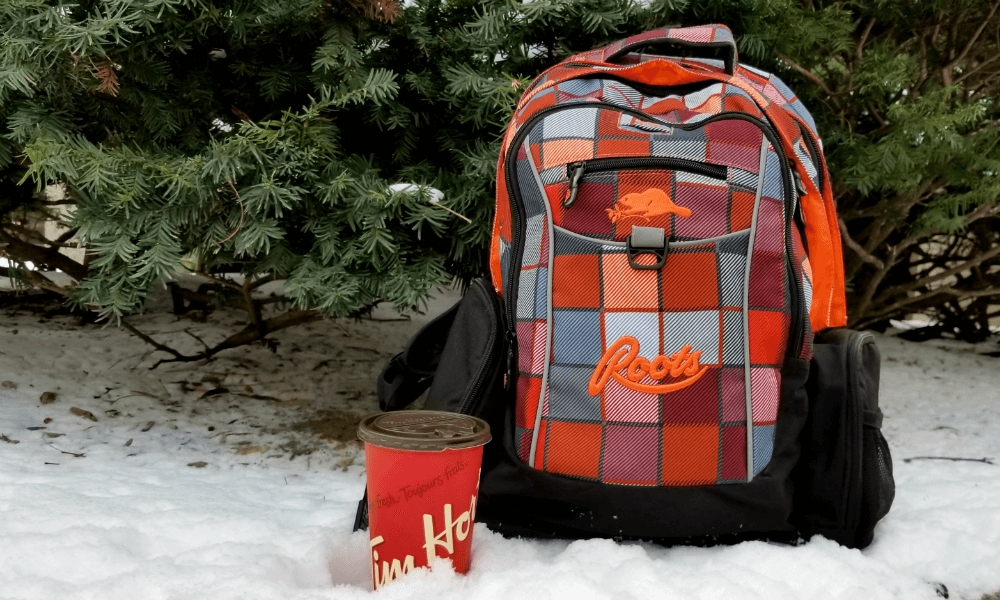 According to Hyggehouse.com, hygge(pronounced hue-guh, not hoo-gah) is a Danish word used when acknowledging a feeling or moment, whether alone or with friends, at home or out, ordinary or extraordinary as cosy, charming or special. This word has no direct English translation. It derives from a sixteenth-century Norwegian term, hugga, meaning "to comfort" or "to console," which is related to the English word "hug." So, hygge doesn't mean just "feel being present" but actually "enjoying the present".
For many of us, the word "hygge" is connected to the image of someone's feet in woollen socks in front of the fireplace or someone's hands with a cup of latte. Apparently, these images are supposed to trigger the feeling of warmness and cosiness. And here is my problem – I do not like wearing socks at home even in the winter and I am not a latte person. Does it mean I cannot be "hyggeligt"? And what exactly is this all about? Do I really need this Danish thing or maybe I already have something much better?
To answer these questions, I decided to sift through my day. Technically speaking, I need to find out how many of the moments (if any) I have in my day when I actually "feel being present" and "enjoy the present". Easy!
I wake up at 5 am. I wouldn't say this is the most pleasant moment of my day. Especially in the winter, when it's dark and cold outside, and I didn't have a good sleep because I couldn't fall asleep. And I couldn't fall asleep because I was thinking about my work. And I was thinking about my work because I'm getting old and developed a bad habit of thinking too much.
Morning exercise is a must for me, otherwise, my back and my joints will get out of control and will start living independently from the rest of my body – and I cannot let this happen. Not yet. Usually, I feel quite stiff in the morning, so exercising is not very enjoyable.
After that I take a shower. I love water and I love taking showers, but not in the morning. In the morning I'm in a hurry and I have to rush through this peaceful moment.
And then – breakfast. Sharing the food with your family is a very hyggelige moment, but not in the morning. In the morning I have to inhale my food or I will be late for my train.
Finally, I'm out. I have 23 minutes to get to the GO station. And then I will spend another 50 minutes (if there will be no delays) on the train. According to Statistics Canada, an average commuting time in Oshawa is 32 minutes and for 20% of Oshawa commuters, it is more than 60 minutes. My commute time is about 1.5 hours one way. Is it enjoyable? Questionable.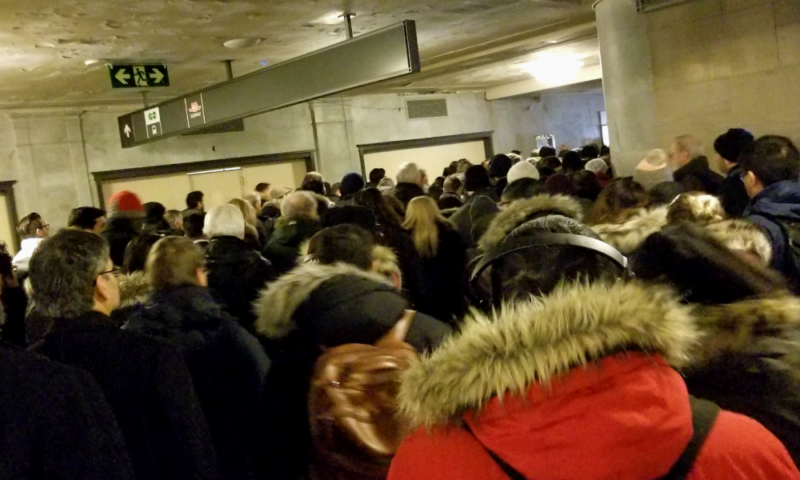 I've been taking the same train every morning for many years now. Despite that, I still like looking out the window especially when the train passes Lake Ontario. The lake is always different.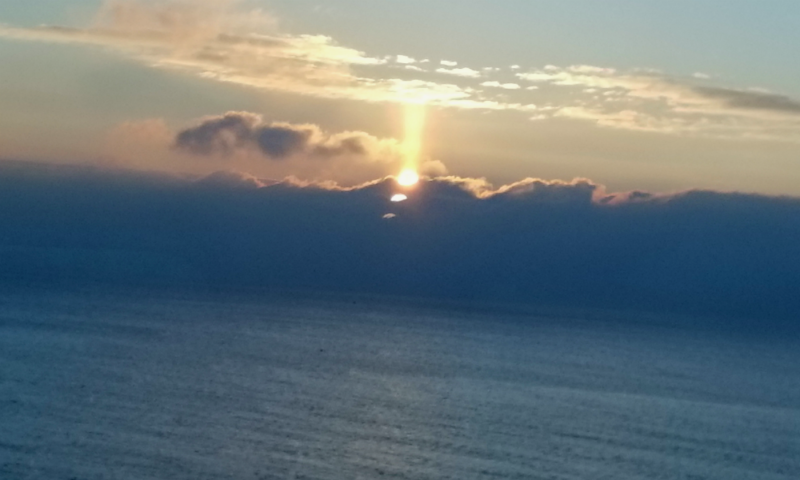 Now it's also too dark in the morning and on my way back. That means this kind of entertainment is not available.  People on the train are coping with the boredom differently. Some of them are simply napping all the way; some are browsing the internet on their phones or listening music. Wait! I just discovered what often makes me feel excited about my commute – a good book or a magazine. Particularly, on my way back home, I love to spend these 50 minutes on the train reading.
Finally, the first hyggelige moment is found!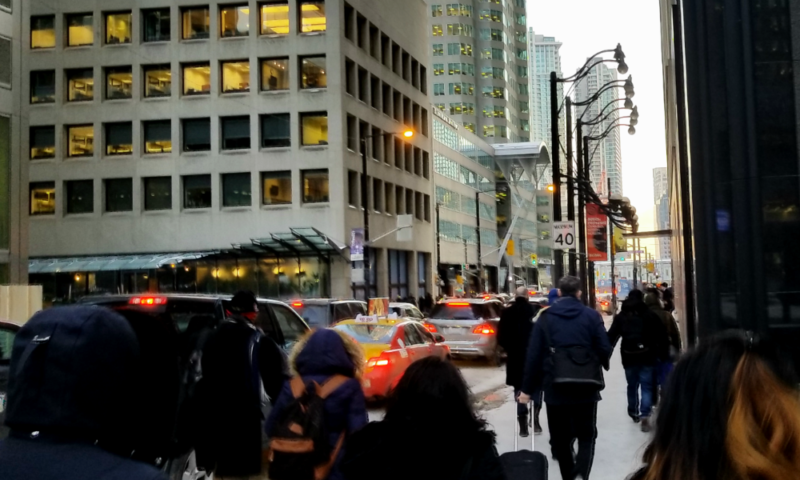 Canadians spend on average 7.4 hours in paid work a day. According to OECD(Organization for Economic Cooperation and Development), in Denmark, about 2% of employees work very long hours, in Canada – 4%, which is not too bad. I spend about 8.5 hours in the office but I have a flexible schedule and can work from home when necessary. This helps me not lose my marbles – sometimes work can be overwhelming and stressful. The government of Canada in their Psychological Health in the Workplace Guidelines suggest that resting during designated breaks helps improve psychological health. And what can be better than spending your breaks chatting with your peers? Here comes another very hyggelige moment of the day – take a break and go for lunch or coffee with the colleagues!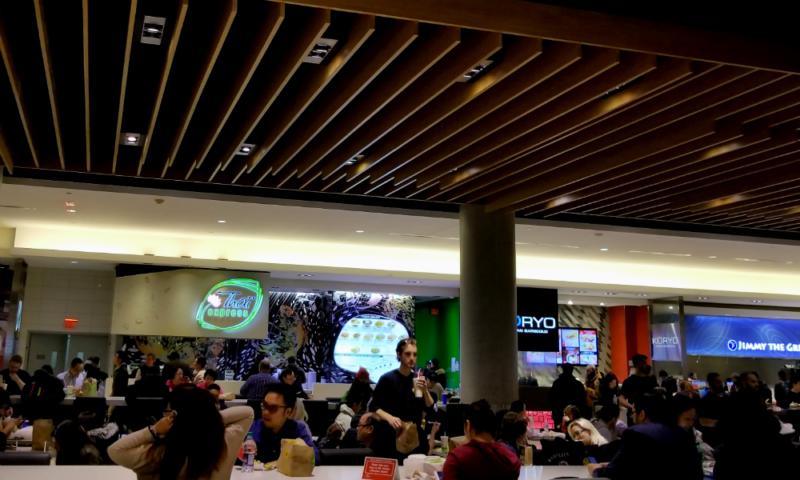 After another 1.5 hours of commute (reading), I'm back home and now I can slow down. I take another shower and this time I enjoy it in full, then 30 minutes of yoga – also very much enjoyable. Eventually, I turn on my laptop and get into a completely different world and start working on this website. I think this moment of the day is my favourite.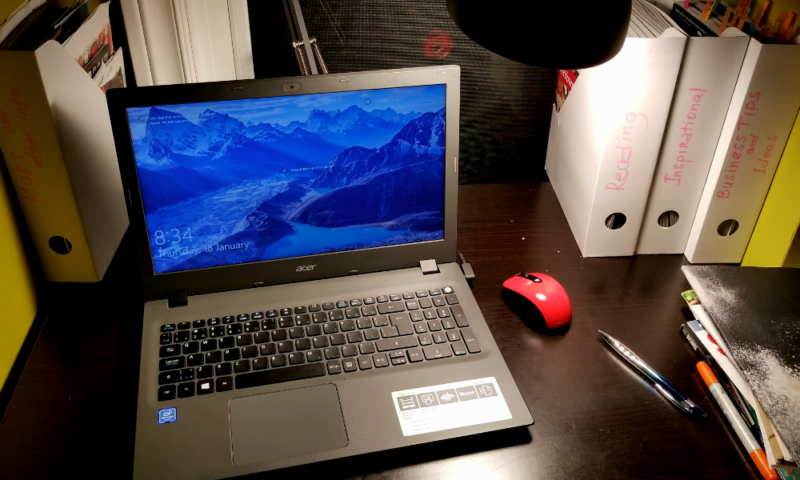 In Denmark, full-time workers devote 66% of their day on average, or 15.9 hours, to personal care (eating, sleeping, etc.) and leisure (socialising with friends and family, hobbies, games, computer and television use, etc.). In Canada, this number is lower – 14.4 hours. Perhaps, the Danes spend less time commuting.
Okay, let's summarize.
The hyggelige moments are present in our lives, we just call them differently.
It is up to each of us to choose the lifestyle. The more you feel being present in the moment and enjoy it, the happier you are. In 2017 Canada was ranked  #7 among the happiest countries in the world, good job!
There is always room for improvement.  Let's check what helps the Danes stay happy, even though Denmark is not the happiest country in the world anymore (it dropped to the second place in 2017). Stay tuned.
---
---