Christmas Holidays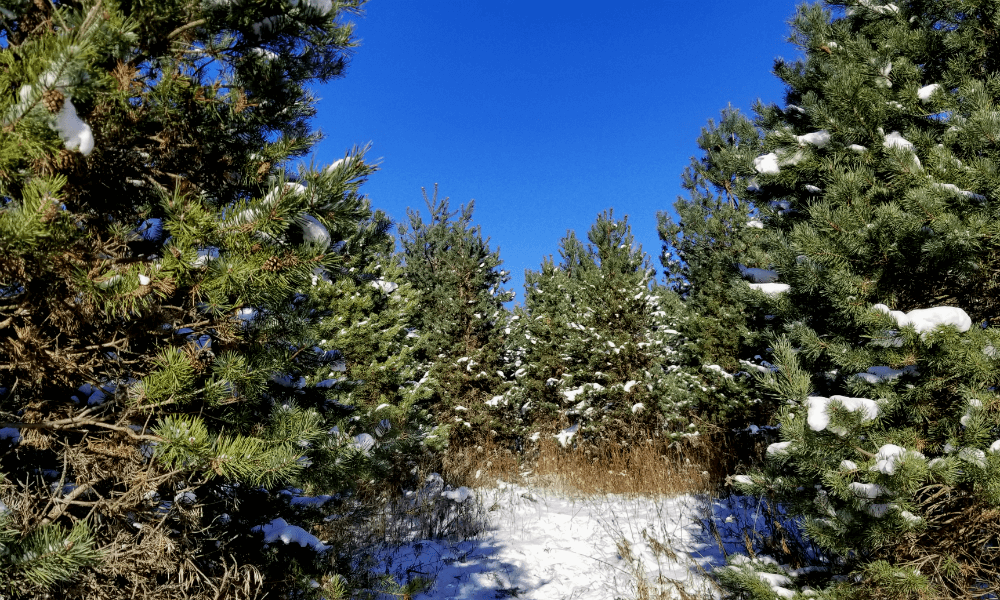 As many of us, we became extremely busy around Christmas holidays. Buying gifts for our children and their significant others, looking for new recipes and purchasing ingredients, you know, all these important things parents usually do.
First, we needed a perfect Christmas tree. Where can you get one? Of course, on the farm!
The weekend before Christmas we went on Christmas tree hunt. The weather was beautiful and very much Christmas-like – sunny and with quite a bit of snow on the ground. We arrived at Horton Tree farm in the early afternoon. The place was busy – one group of families with young children replaced by another. Of course, it is so much fun to pick out the perfect tree by yourself! Also, you can play in the snow. If you are cold you can get warm by the campfire sipping hot chocolate.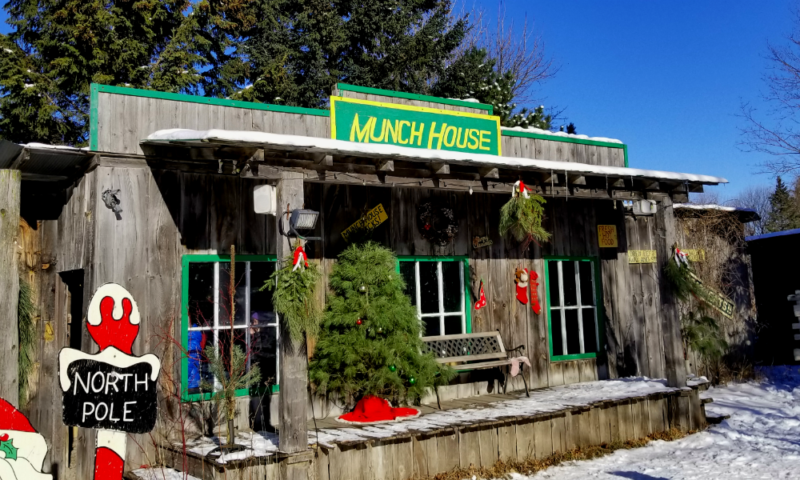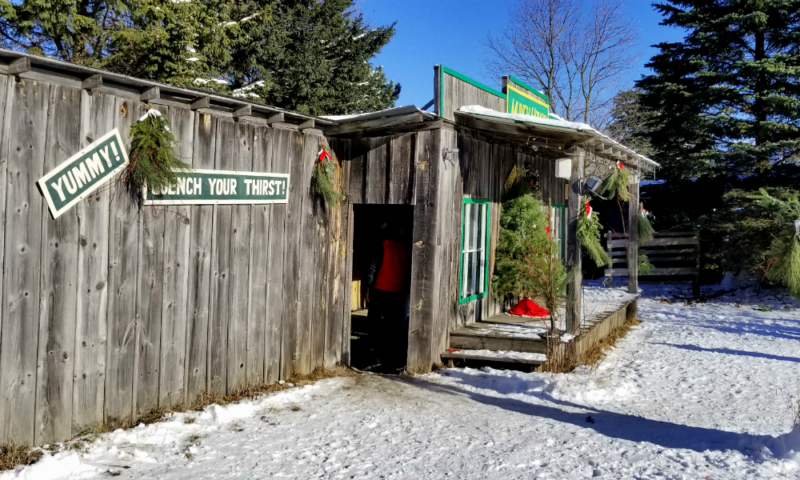 This farm is huge and we spent about two hours walking around in the snow up to our knees before we finally found our precious, one-of-a-kind tree.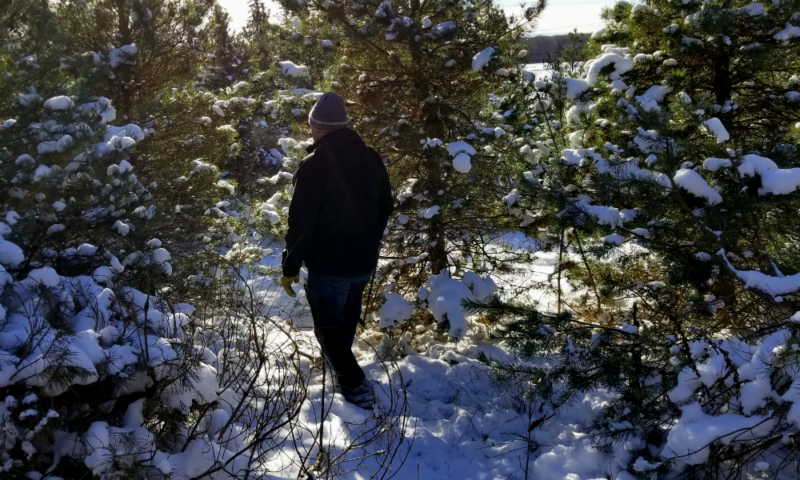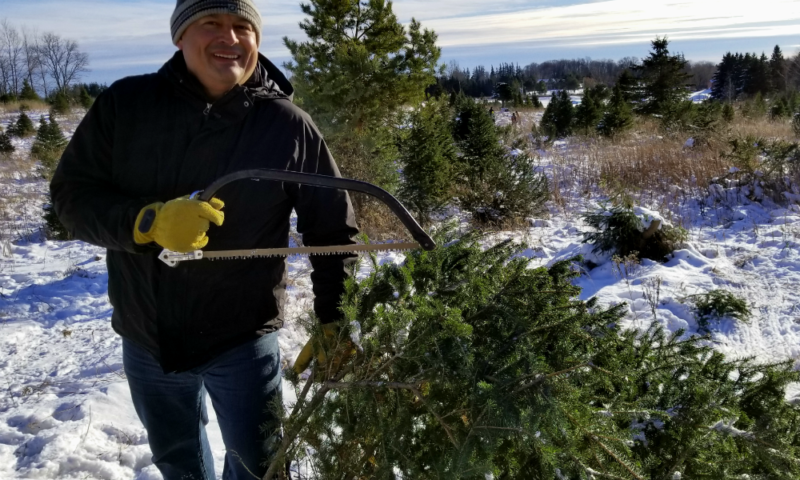 The price was $60 for any tree. And our tree was absolutely worth it!
The rest of the weekend we dedicated to decorating the tree and the house – one of my favourite activities.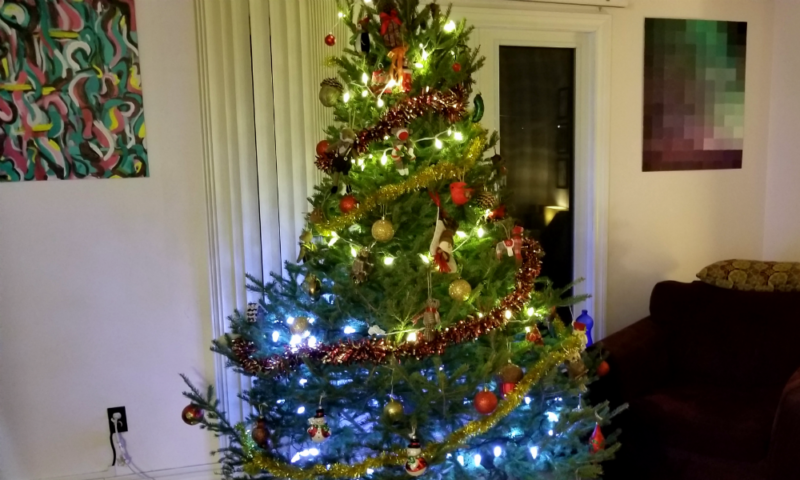 Another favourite activity of mine is cooking. This time I had decided to try new cookie recipes.
Apricot Cream Cheese Thumbprints
This is the original recipe I found on Allrecipes.com
Ingredients
2 h 30 m, 84 servings, 89 calories 
Directions
Prep 15 m

Cook 15 m

Ready In 2 h 30 m
In a large bowl, cream together the butter, sugar, and cream cheese until smooth. Beat in the eggs one at a time, then stir in the lemon juice and lemon zest. Combine the flour and baking powder; stir into the cream cheese mixture until just combined. Cover, and chill until firm, about 1 hour.

Preheat oven to 350 degrees F (175 degrees C). Roll tablespoonfuls of dough into balls, and place them 2 inches apart on ungreased cookie sheets. Using your finger, make an indention in the centre of each ball, and fill with 1/2 teaspoon of apricot preserves.

Bake for 15 minutes in the preheated oven, or until edges are golden. Allow cookies to cool on the baking sheets for 2 minutes before removing to wire racks to cool completely. Sprinkle with confectioner's sugar.
Since some of my children do not like the presence of any fruit on a cookie, I removed apricot preserves completely. My daughter decorated cookies with cream cheese icing we bought in the store. The result wasn't bad at all. The icing worked well with the cream cheesiness of the dough.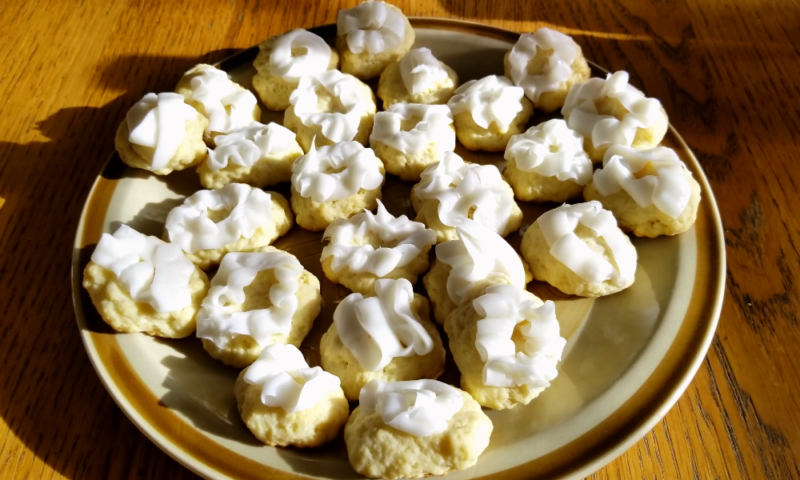 Magic Peanut Butter Middles
Ingredients
15 servings, 289 calories
Directions
In small bowl blend flour, cocoa and baking soda. Mix until well blended.

In a large bowl beat white and brown sugars, butter or margarine and 1/4 cup peanut butter, until light and fluffy. Add vanilla and egg, beat. Stir in flour mixture until blended. Set aside.

To make Filling: Combine confectioner's sugar and 3/4 cup peanut butter. Blend well.

Roll filling into 30 1-inch balls. For each cookie, with floured hands, shape about 1 tablespoon of dough around 1 peanut butter ball, covering completely. Place 2 inches apart on an ungreased cookie sheet. Flatten with a glass dipped in white sugar.

Bake at 375 degrees F (190 degrees C) for 7-9 minutes. When cookies are done, they should be set and slightly cracked.
To satisfy my family's needs, I had to double the recipe. This is truly a magic chocolate cookie with a peanut butter centre. Needless to say all cookies were gone in no time.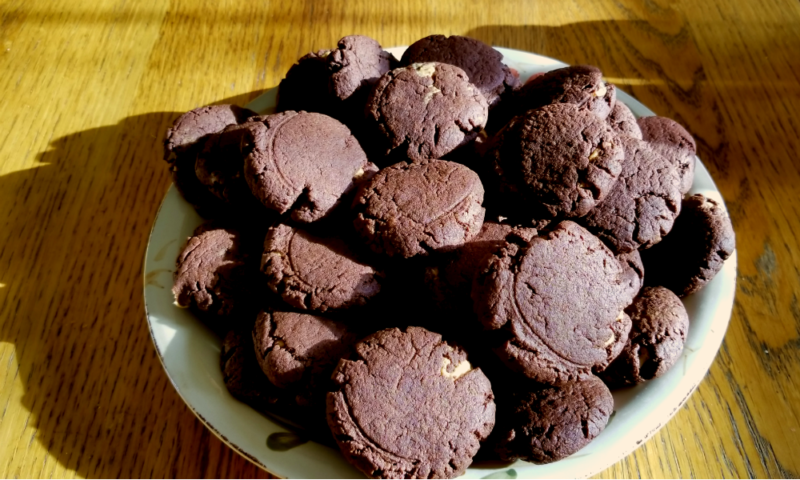 This is all for now. In my next post, I will share our favourite family cake recipe.
Merry Christmas and Happy New Year everyone!
---