Family Day and Hygge Attribute #2 – Comfort Food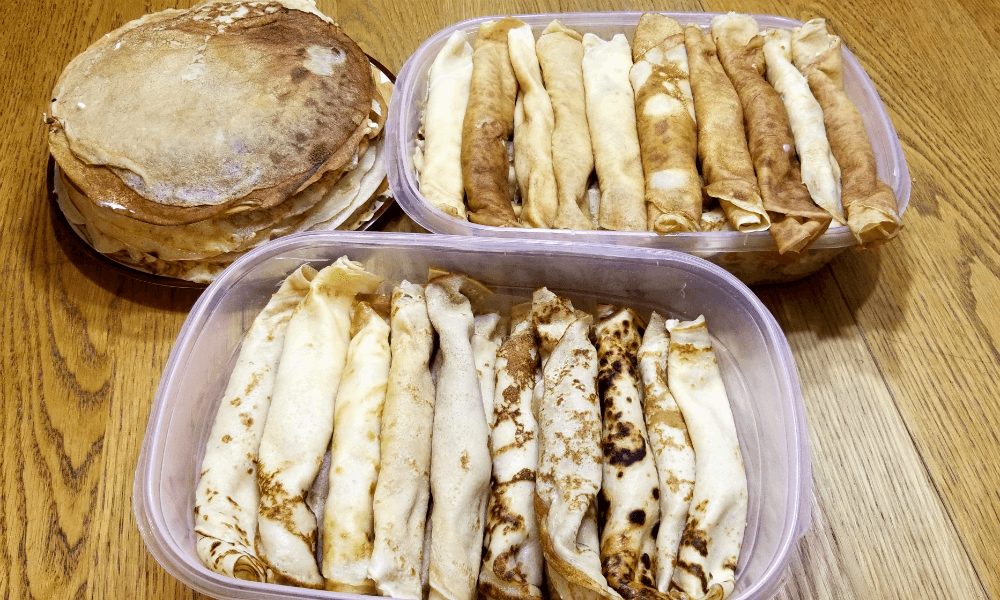 Food is one of the most important hygge attributes. Sharing good food is the best way to cosy up with your family or friends. And Family Day weekend is the perfect time for such activity.
And if in the previous years I would have to spend a bit of time to come up with a list of dishes I would cook, this year's menu shaped up pretty quickly. First, Chinese New Year celebrations started on February 16th – a perfect reason for Chinese takeout. Second, this was the end of Masnytsya week, the Ukrainian version of Mardi Gras (Maslenitsa in Russian), which means we have to eat nalysnyky – traditional Ukrainian cheese crepes.
Well, the Chinese takeout is easy to arrange – call the number, order food and pick it up. Nalysnyky are not a kind of food you can order in Oshawa. That means I had to make them. Knowing that my kids really love nalysnyky and often complain that I do not make enough of them, I almost tripled the original recipe.
First, I made crepes. Nalysnyky crepe is very similar to any other type of crepes, most notably its famous French counterpart. You need to mix flour, eggs, sugar, oil and gradually add milk to create a very runny batter.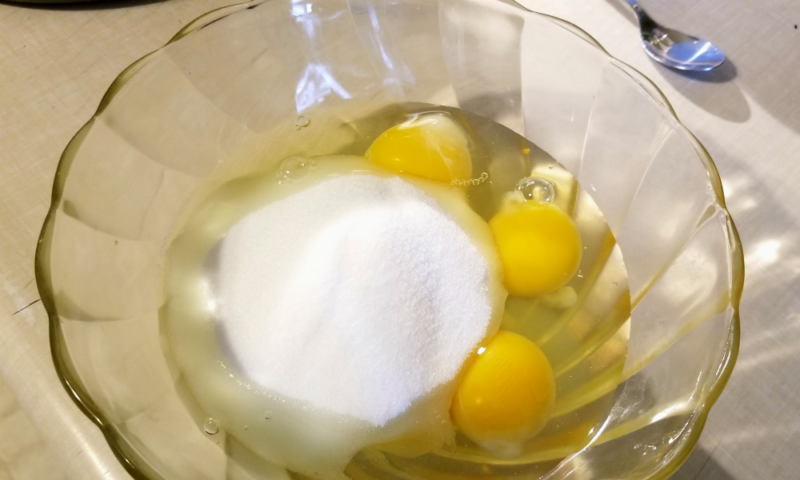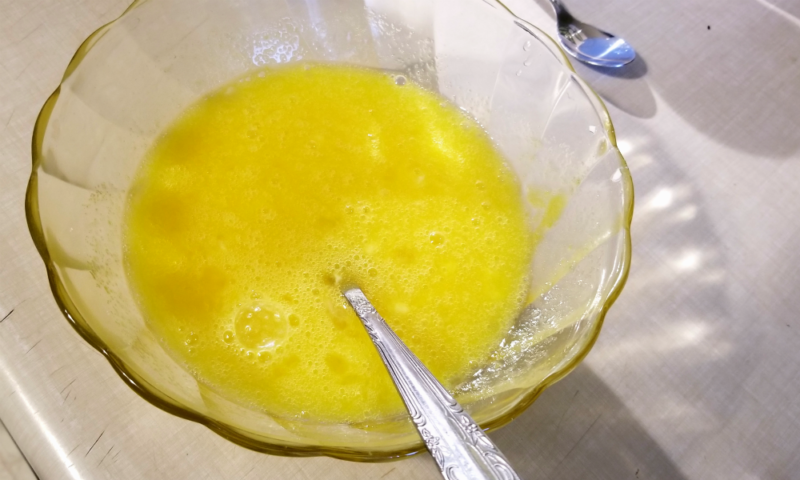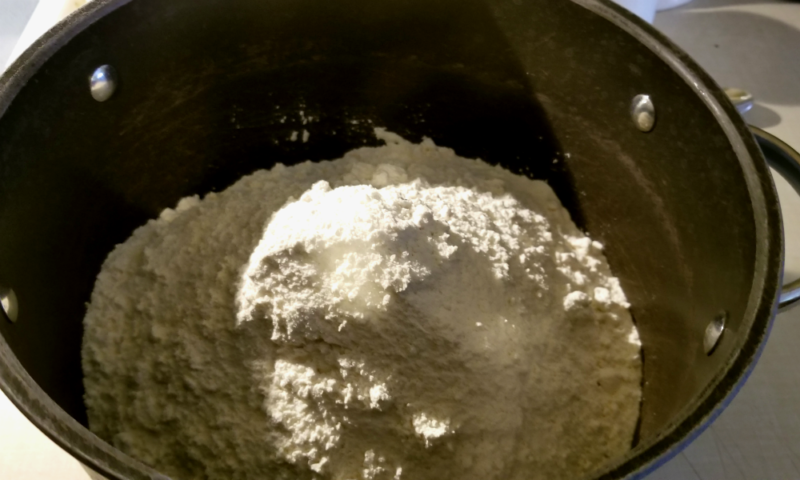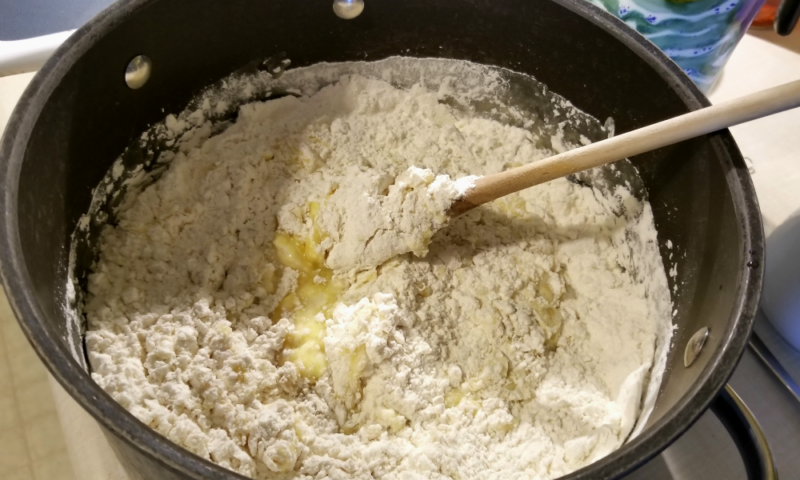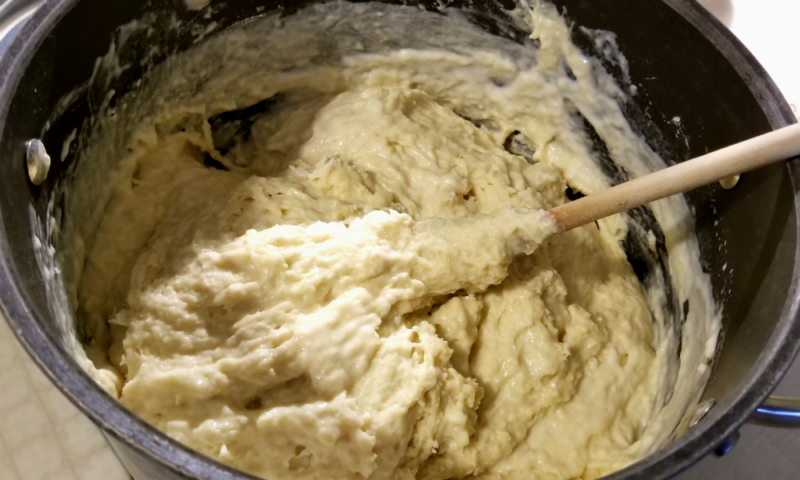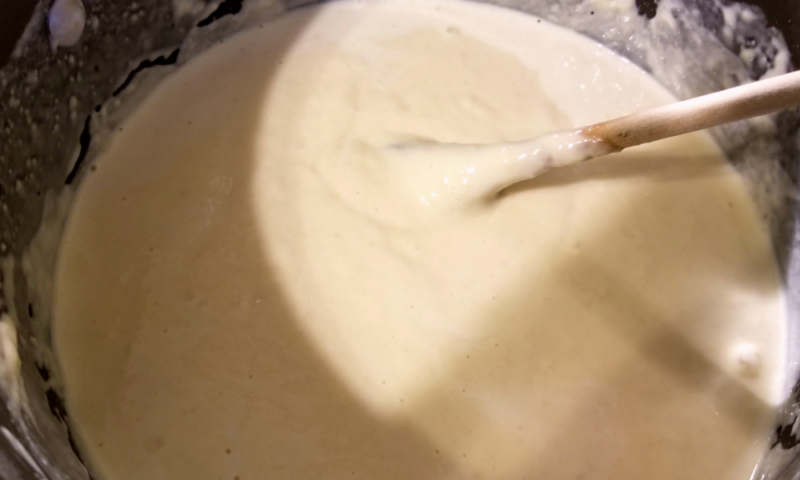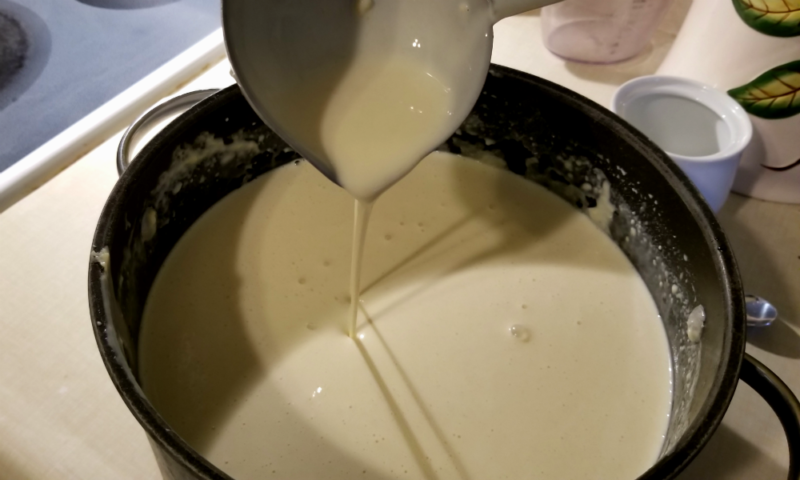 Then I fried very thin crepes on medium heat using a non-stick frying pan.
There are different sorts of fillings for nalysnyky – sweet and savoury. I make mine with cream cheese mixed with icing sugar and vanilla. A thin layer of the filling needs to be spread on each crepe and then it needs to be rolled up. Traditionally, all rolled crepes should be cooked again in the oven. I never was able to have this part done since my kids would already start eating them.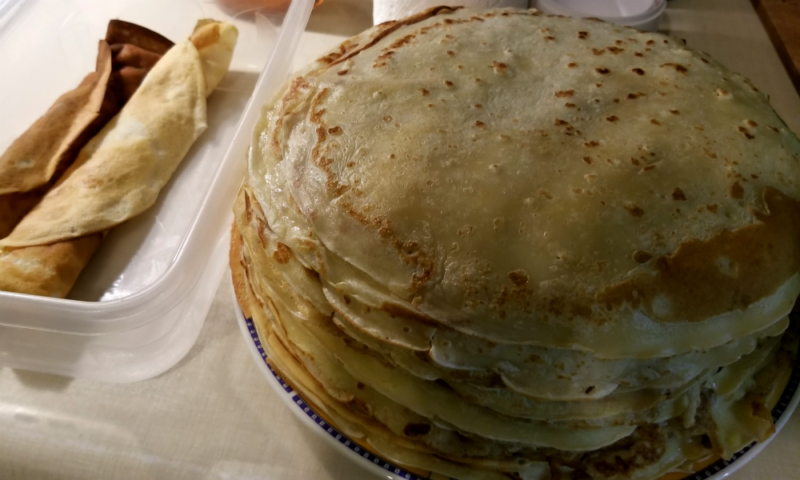 So, 2,5 kilos of flour, 5 litres of milk and 2 kilos of cream cheese later I've got about 70 cheese crepes and 50 plain ones. And that was Saturday evening. We had a lovely family dinner – chilli chicken from Tangerine and nalysnyky for dessert.
On Monday morning I was able to locate only 6 nalysnyky and maybe 20 plain crepes. I assume they were good. 🙂
---