Beauty and The Business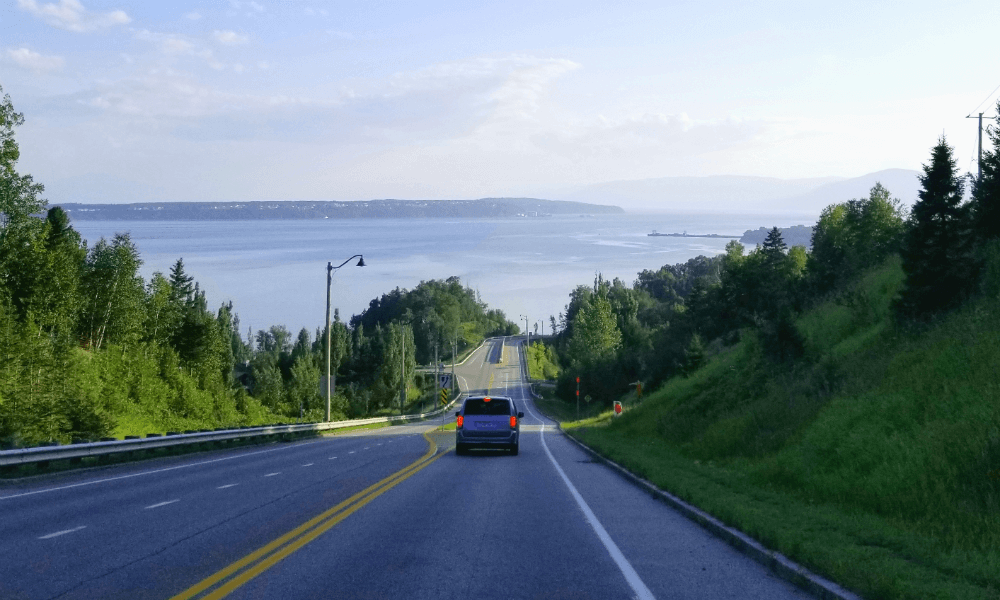 Once upon a time, this summer to be precise, a small group of travellers from Ontario arrived in the land of Quebec to discover its beauty, enjoy local food and meet the people who make all this deliciousness.
I always wonder about the people who work so hard in the places where most of us go to for vacation. Where do they go for vacation? Can they afford to take any? How can they focus on any work surrounded by such beauty? Do these people get bored and annoyed the same way as we do and want to escape somewhere to get that feeling of freedom even for a short time? Perhaps, I know the answers for most of these questions, I just do not want to hear them. We all want to believe that the places which are different from the ones we came from do exist.  Beautiful and sunny. And the people are always happy there. The places to dream about.
This was our second day in Quebec. We woke up early in the morning surprisingly well rested and full of energy. I blame the magic local air. Breakfast was served at 7:30. We quickly showered and presented ourselves in the dining room at quarter to 8. This is when we met the hotel owner, very energetic and absolutely gorgeous-looking woman. The majority of the guests were from Quebec and were staying at this hotel regularly. The owner knew every guest by name and remembered what each of them needs. She was moving graciously between tables, easily switching from French to English, joking and answering questions. She would chat with a guest, staying fully aware of what the other guests were up to. It was a real pleasure to watch this well-spoken, polite, very knowledgeable and beautiful woman at work.
Laiterie Charlevoix
Once we were done with our breakfast we set GPS for our first destination of the day. Quebec, for many people, represents France in North America and the expectations for food quality are very high. Let me tell you, you won't be disappointed. As for us, we came to Quebec with a huge cooler in the trunk, planning to bring home some food samples. First and foremost, we were looking for cheese. We already sampled some of Migneron creations and craved for more.
We decided to stop at the Laiterie Charlevoix boutique. Oh, man… When I see cheese and a lot of it, I go crazy. Someone needs to hold me, otherwise, I will spend all my money on cheese.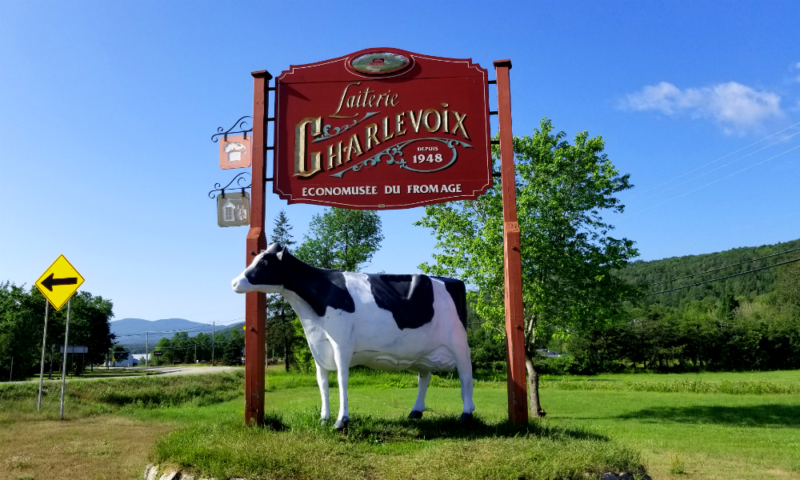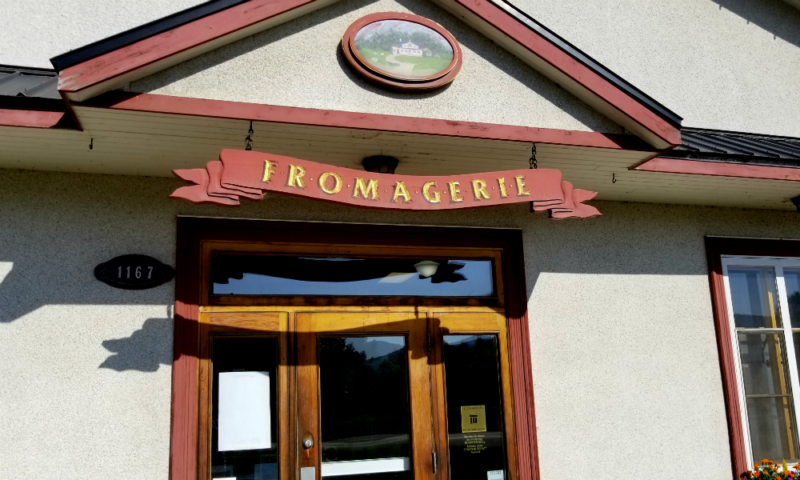 We came very early and I believe we were the first customers of the day. And, again, we were lucky and found an English-speaking person in the store. We chatted about cheese, the food you can make with cheese and more cheese.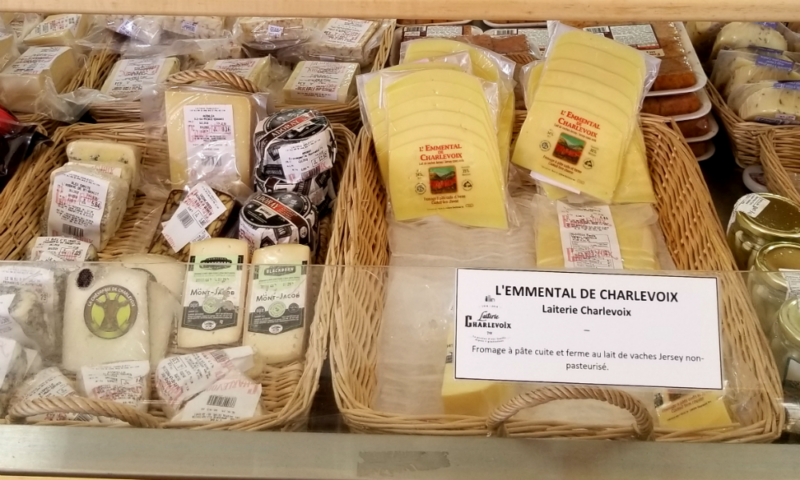 The Laiterie Charlevoix was founded in 1948 and is still owned by the same family.
Surprisingly, we discovered that we can also buy their cheese in Ontario at Saint Jacob's Market. However, we and our huge cooler were already there and we started filling it with delicious samples. Then, we rewarded ourselves with ice-cream for the well-spent money.
Mountains
After the fromagerie, we punched in the next destination's address in the GPS and got back on the road. When, by accident, we missed our turn and we decided not to go back. We just kept driving along the route 381.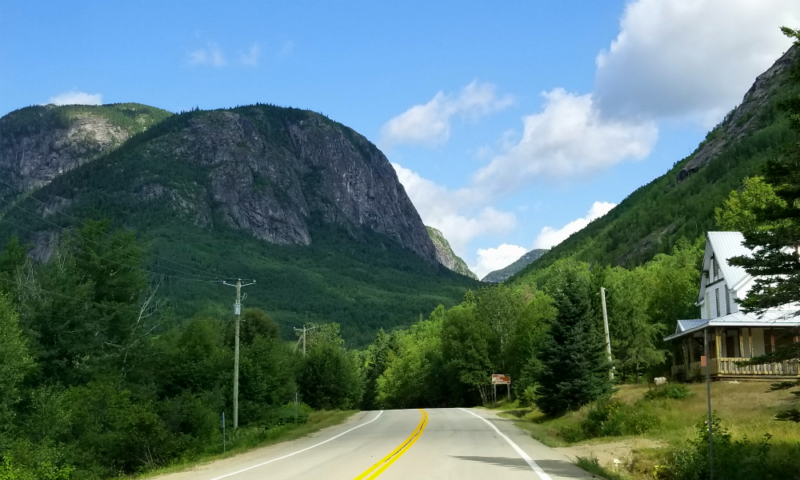 As we were getting higher the road was getting steeper gradually unfolding stunning views after every turn.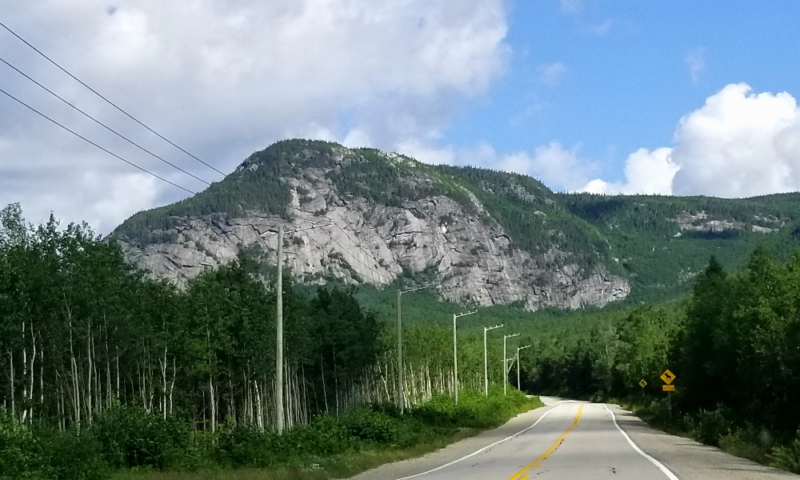 And we wanted to see more and more, and we kept going up and up, until we reached the spot at Grands-Jardins National Park where we could stop.
We got out of the car and this is when it hit us – the power of indescribable beauty. When you can feel the world with all your five senses. The smell of mountain air, the sound of the forest, the magnificent mountain view, the rocky soil under your feet and the taste of freshness in your mouth unite in one harmonious, powerful, mind-blowing and orgasmic symphony.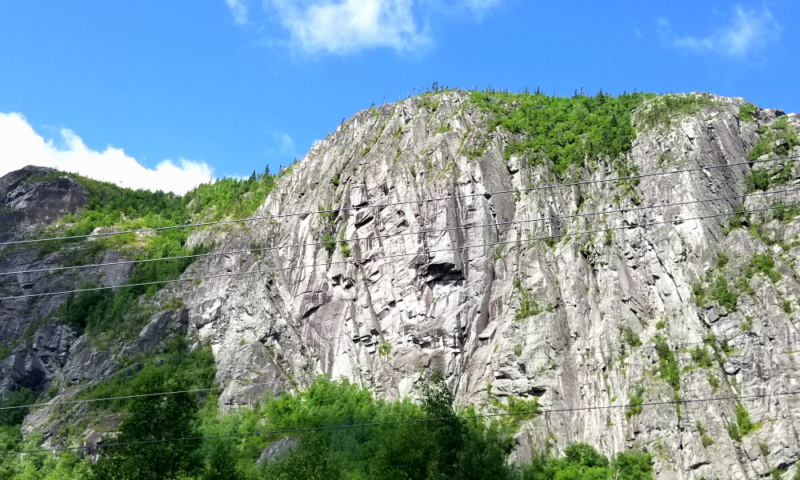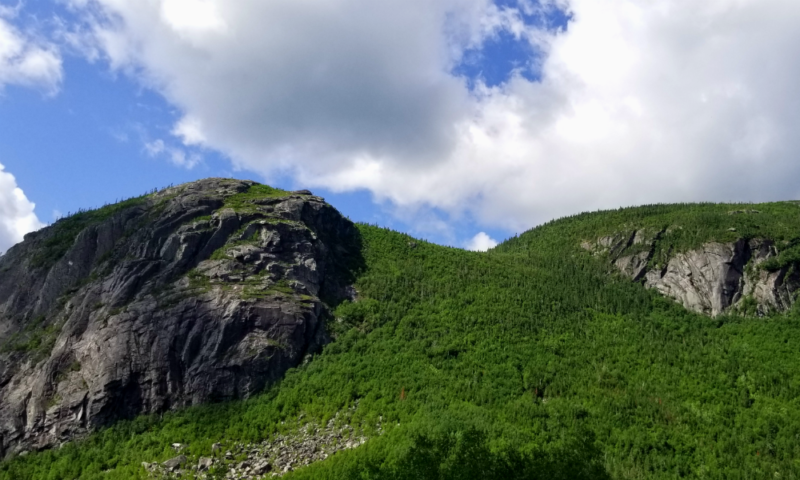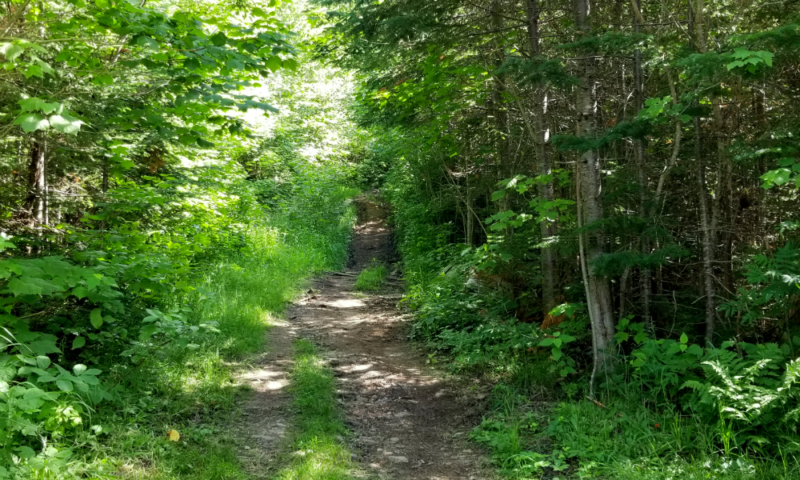 We are not outdoor people, not at all. A couple gulps of fresh air, a few pictures and we are good to go. We started driving back down the route 381.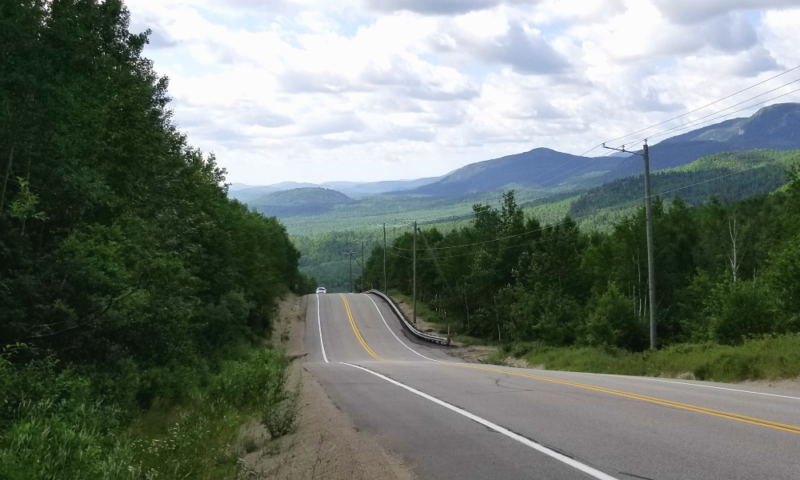 Here, in Charlevoix, for the first time, we saw the runaway truck ramps to help vehicles having braking problems to stop safely.
It's a long gravel-filled lane connected to a steep downhill grade section of the main road. It helps an operator stop the vehicle without a violent crash.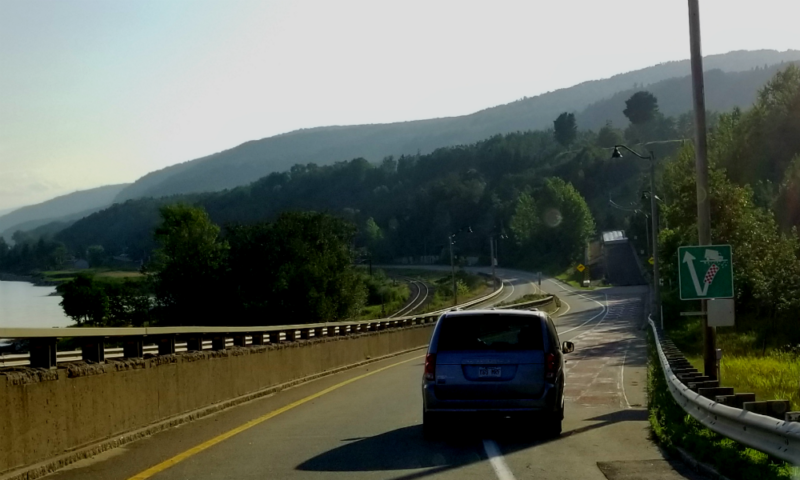 At this point, we realized how dangerous these roads can be especially in the winter.
Tomato wine. Wait — what?
When we talk about wine most of the time it would be about grape wine. Apple wines, sweet dessert wines made of cherries, raspberries, gooseberries or black currant we accept and understand as well. But when we heard about tomato wine for the first time the first time, well… I will be honest, we didn't believe that such wine can be good. But we were curious and decided to visit Omerto Boutique at 328 Rang Saint Antoine.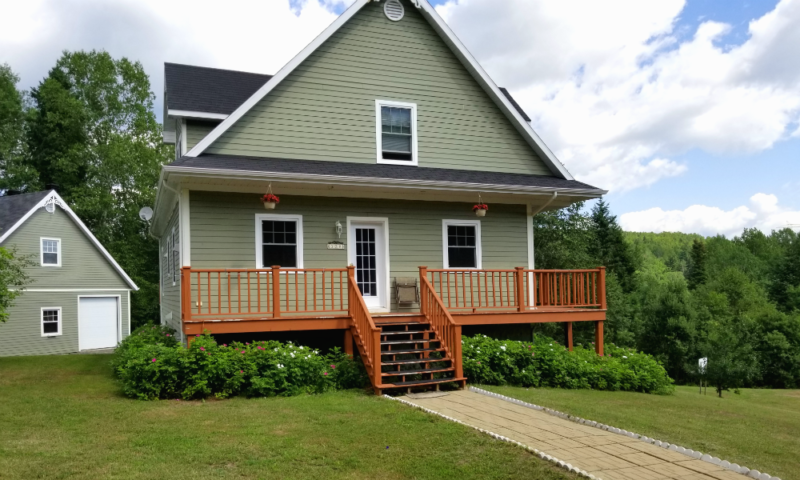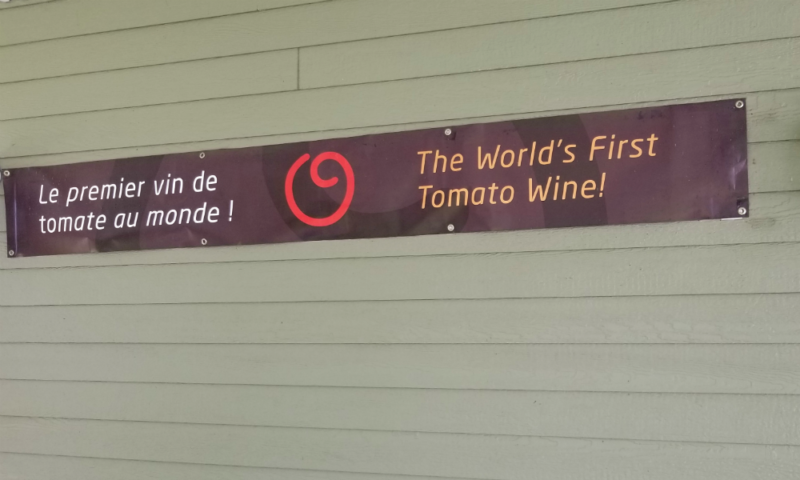 There we were greeted by the president of Domaine de la Vallee du Bras, Pascal Miche. He apologised that his English was not very good and we apologised that we don't speak French at all. This is how our conversation started.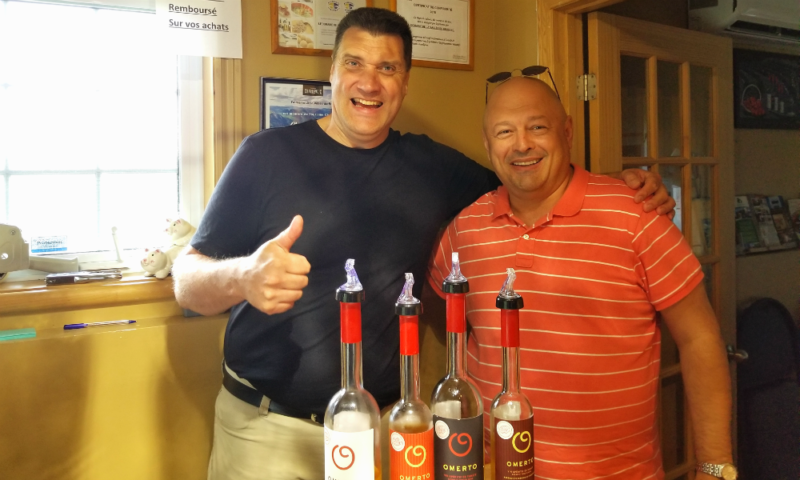 In 1938, Pascal's great-grandfather, Omer Miche, who lived in Belgium, created his first tomato wine. Over the years, he improved the recipe and method of production. This family recipe was kept secret for four generations. It took about ten years for Pascal to develop the unique tomato wine we are able to enjoy today.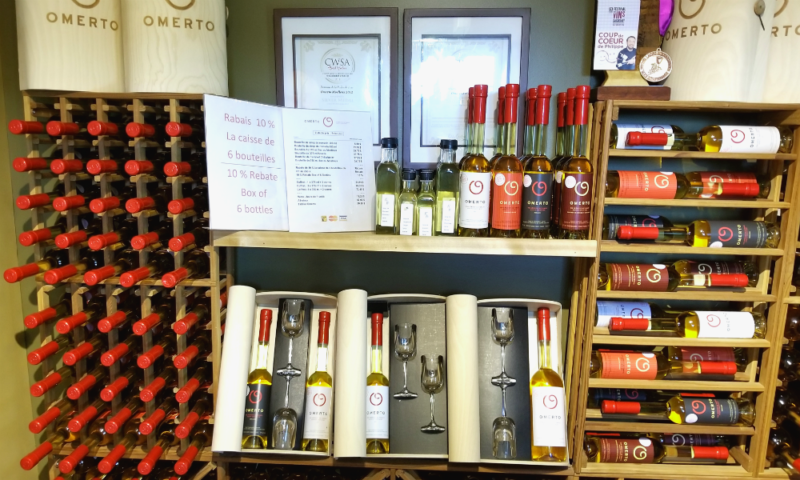 He uses the varieties of tomatoes specifically adapted to the climate of Baie-Saint-Paul. It's an absolutely delicious aperitif wine. Our favourite is the one which is aged in cherry and chestnut barrels. And, surprisingly, it doesn't taste like a tomato at all. We added a few samples of this great product to our collection.
St. Lawrence River
We've been already for more than 5 hours on the road and we thought it would be nice to get out of the car. We decided to drive closer to St Lawrence river hoping to find some park where we could walk. On our way, I continued taking pictures and making videos. An interesting thing we noticed — the majority of houses there do not have fenced backyards. Of course, why would you build a fence if your backyard overlooks beautiful mountains or the gorgeous St Lawerence river or both? I wouldn't either.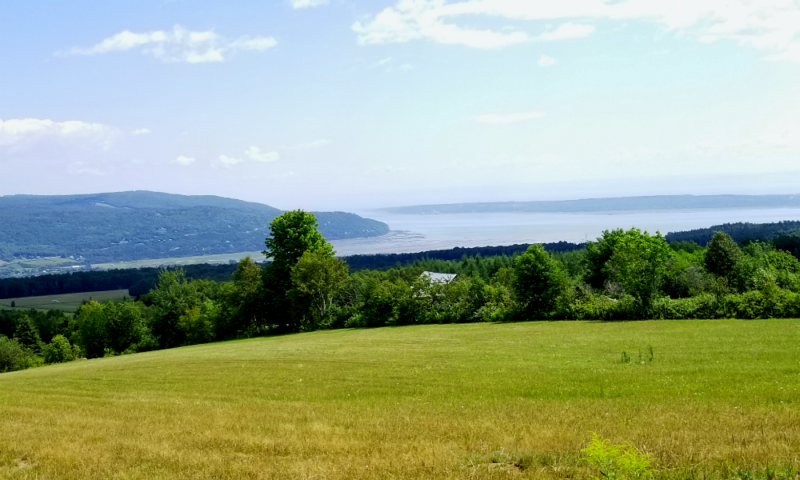 I didn't know that St. Lawerence is tidal in this area.  When we arrived at the river bank the water was gone and people were enjoying walking on the wet, but warm, sandy beach. We decided to follow the crowd.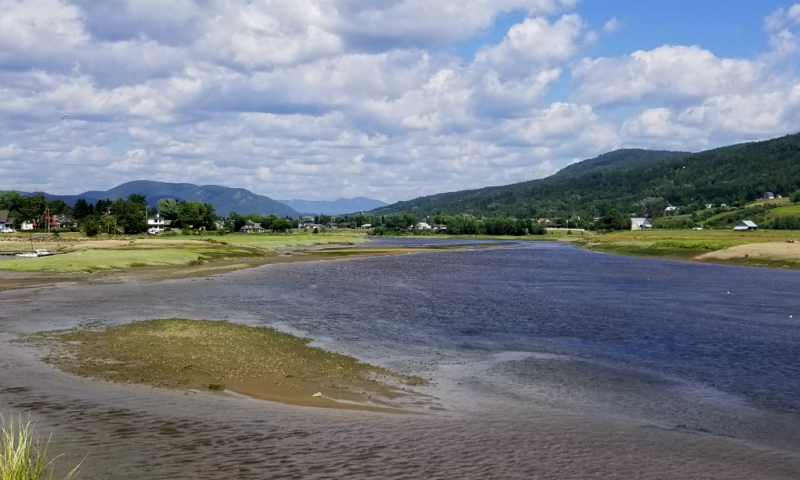 We started walking away from the shore trying to get closer to the water. That was a really pleasant walk. The sand was smooth, time to time we would walk through the puddles of the warm water.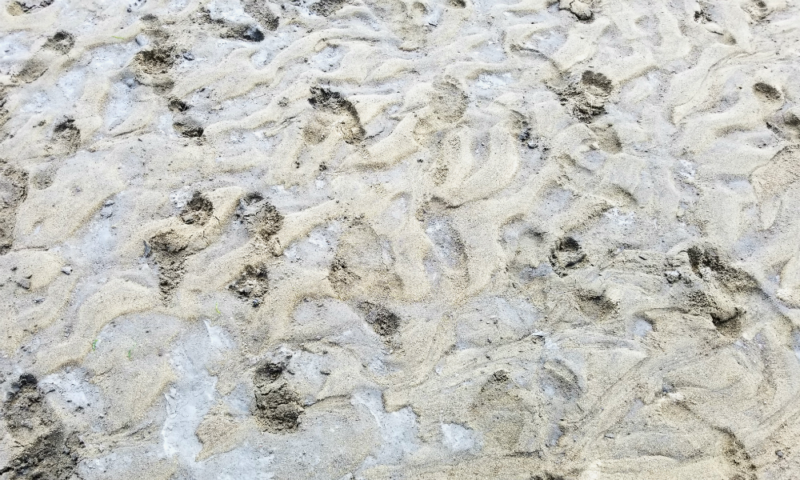 As we were getting closer to the 'big water' the sand became colder. We actually measured that the water at this time was as far as two kilometres from the shore.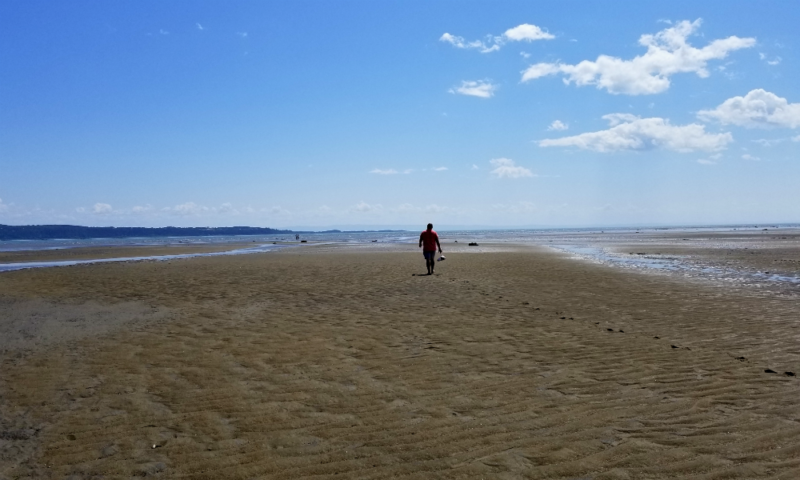 Absolutely amazing view! The water seemed to be boiling. Here, you can just imagine the strength of the invisible force which is able to control this huge mass of water.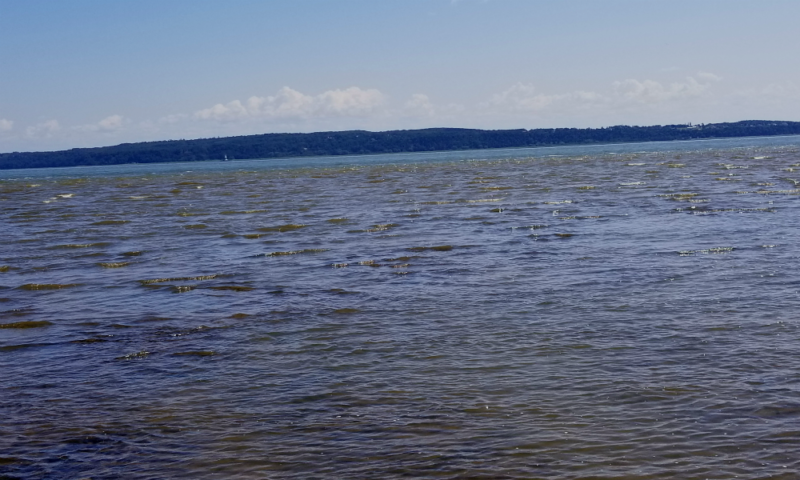 La Chocolaterie du Village
Every time when I think or say "chocolate" my brain immediately makes me feel this flavourful, fragrant, silky smooth substance melting in my mouth. God bless whomever invented this lovely product made of cocoa. I do not know any other dessert people would talk, write or joke about as much as chocolate. Many of us developed very complicated relationships with chocolate. First, we eat it and fall in love. Then we feel guilty and start hating it and try breaking away from it. But later we give up, forgive everything and come back.  No matter what, in my life, there always will be time and place for a piece of chocolate. That's why there was no question if we should visit La Chocolaterie du Village.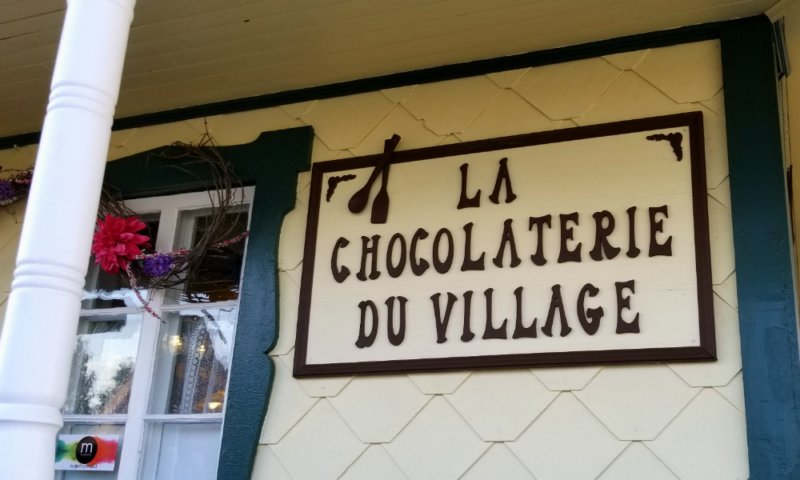 We already had our late lunch/dinner and were ready for dessert. This place was a perfect choice. Their ice cream is absolutely delicious. The chocolate is a bit pricey, but very good.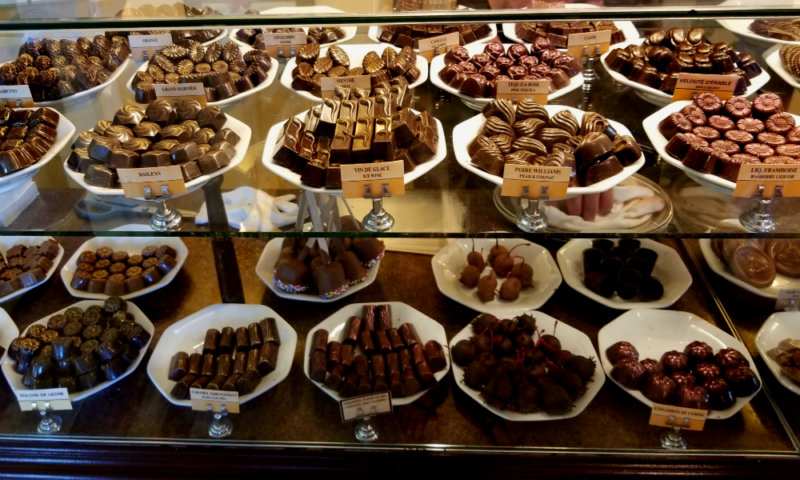 We loaded quite a few samples into our cooler – no regrets we loved all of them. Remember – if anyone tells you to stop eating so much chocolate, stop talking to them. You don't need that kind of negativity in your life.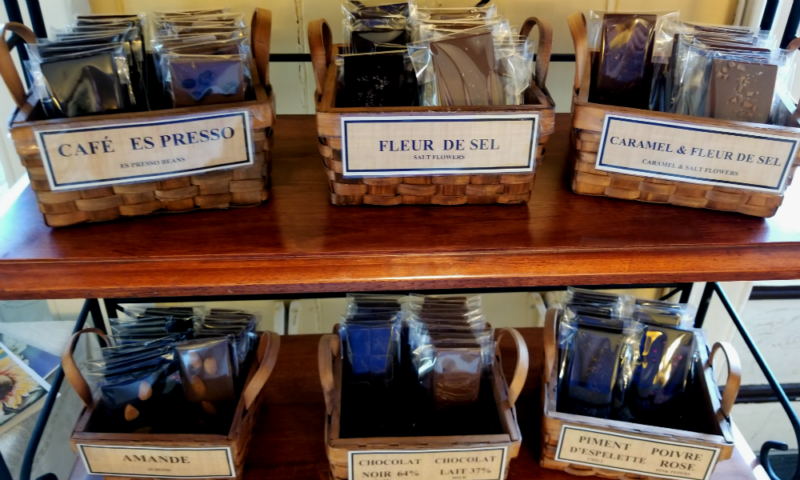 On this sweet note, if you don't mind,  I will finish the story about our second day in Quebec.
---