Am Braigh Farm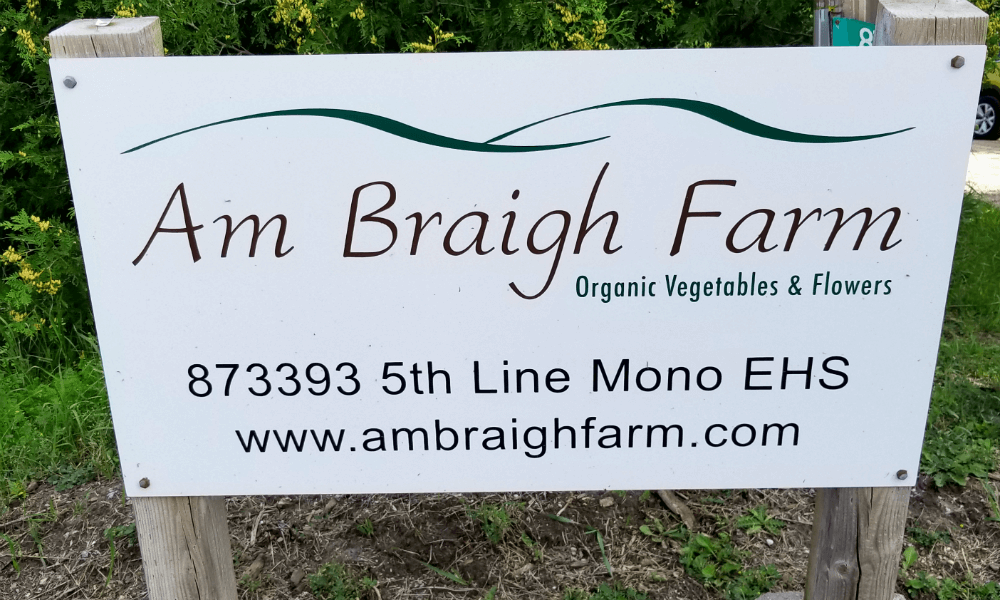 Every time we stumble upon another jewel like the Am Braigh Farm, I think how many more discoveries are around, waiting to be explored?  While it looks hidden among gardens and greenery on a side of a country road, away from the major routes, it is very lively. Cars arriving and departing every few minutes.  People coming for their fresh vegetables, bread, herbs, meats and many other products, waiting for them in a little hut.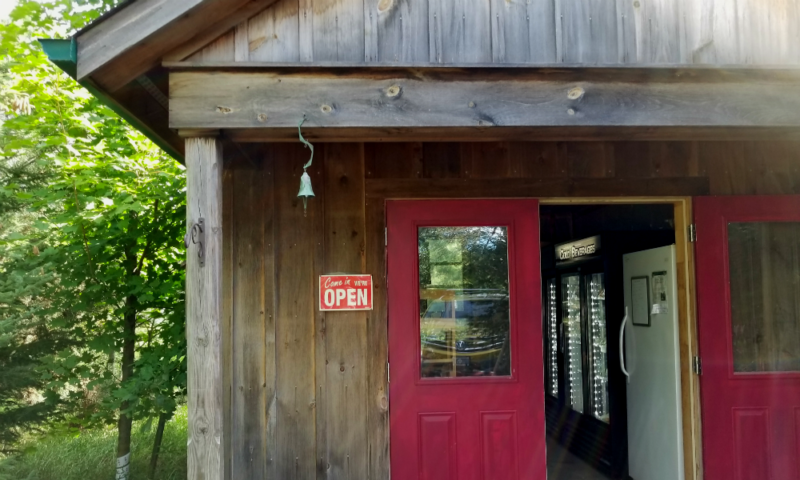 It is an honor-based trade, and we thought that would be all we are going to see.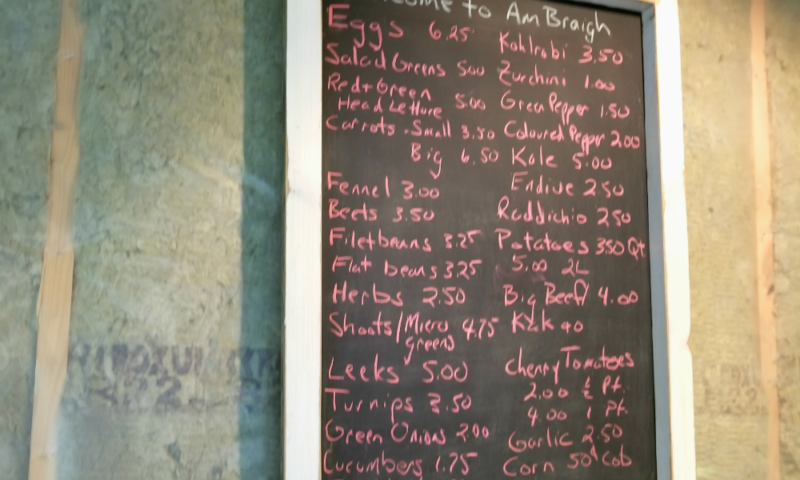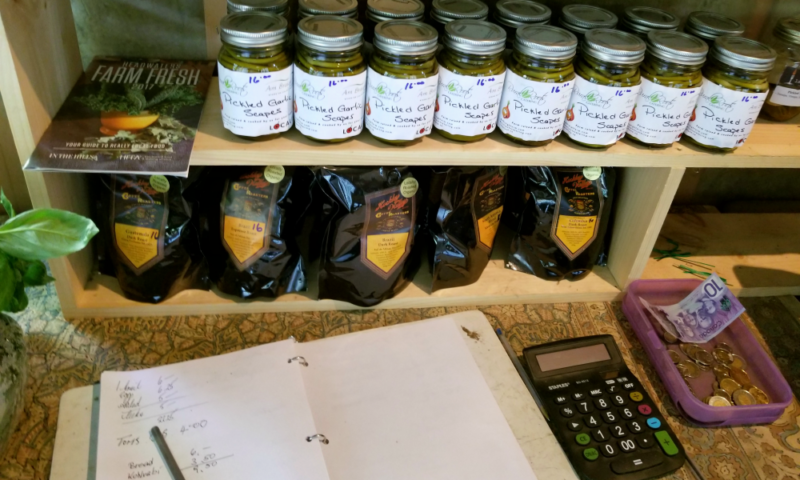 But luckily, the night before, a vapor barrier was installed in the hut, so the owner, Sir Jamie came to collect the lights and supplies left behind. 
We get to talk. A city grown, geography and history teacher of twenty years, who became a successful organic farmer. He is using movable greenhouses to rotate his crops. Originally, built by the Dutch from glass, they were on rails, but I guess the 21st century has its perks.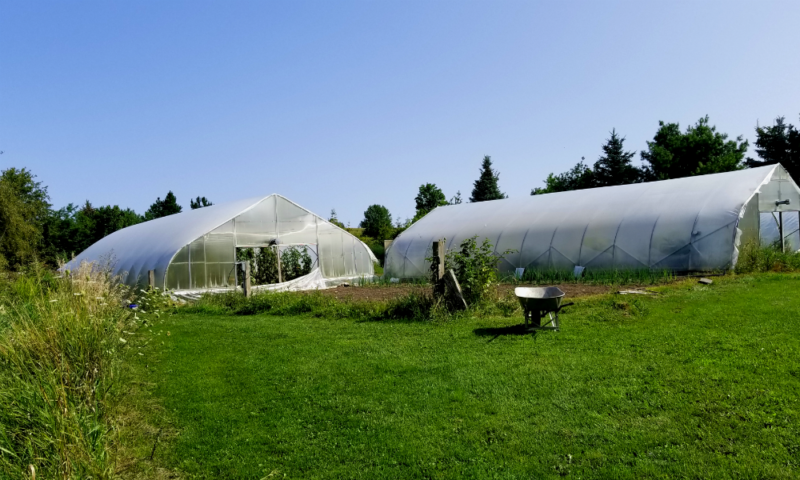 The modern idea came from Eliot Coleman a Maine organic gardener. He was inspired by the ideas of European market gardeners. He adapted it and designed his own as prototypes. Rimol greenhouses a New Hampshire company subsequently took his ideas and commercialized them.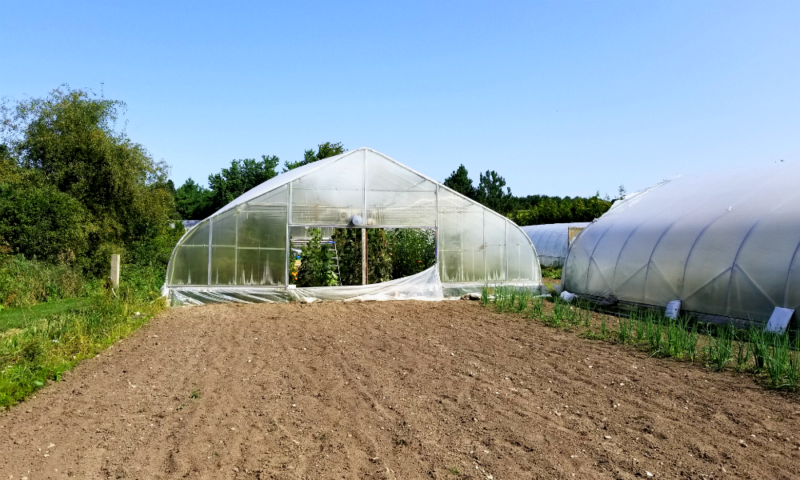 Now, the greenhouses are so light, a few persons can carry it easily in their hands from one foundation to another.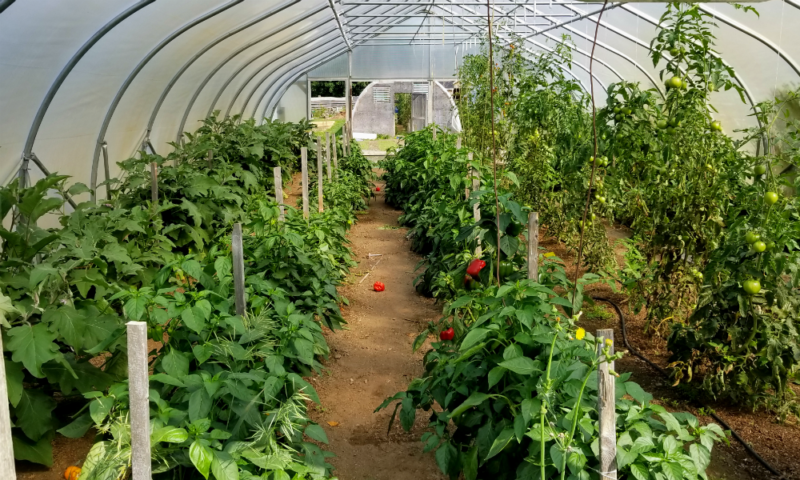 He has learned which cultures he can grow in sub-zero temperatures, so there is no need to waste fuel in half of his greenhouses – that gives him up to six harvests a year! In Canada. Organic.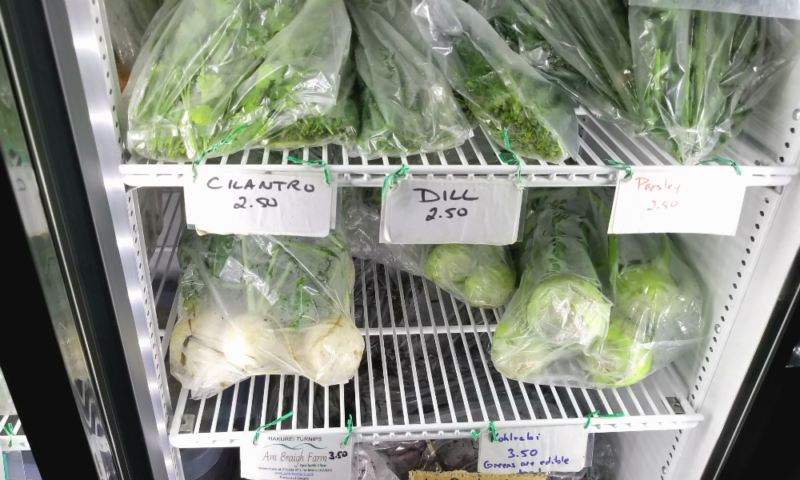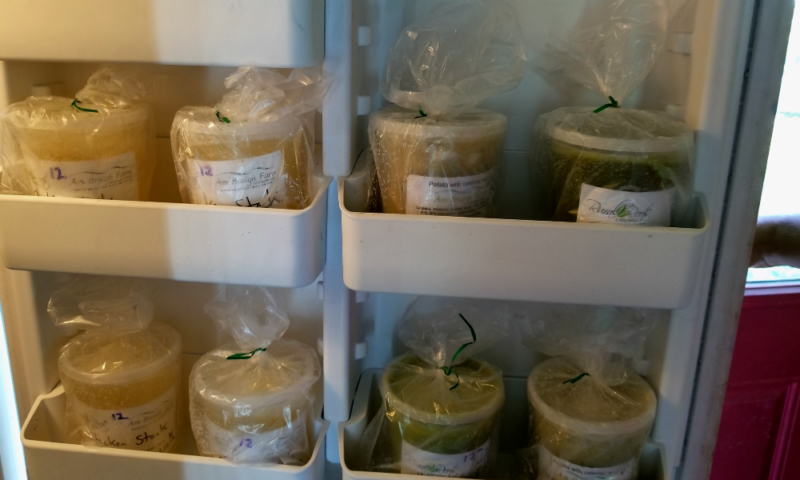 Originally, one and a half acres were used, but an effort has continued to shrink the garden while increasing the concentration. Currently, the farm uses only .4 of an acre, 0.25 outside and 0.15 in the greenhouses. Current production levels amount to about $180,000 per acre annually in vegetables alone!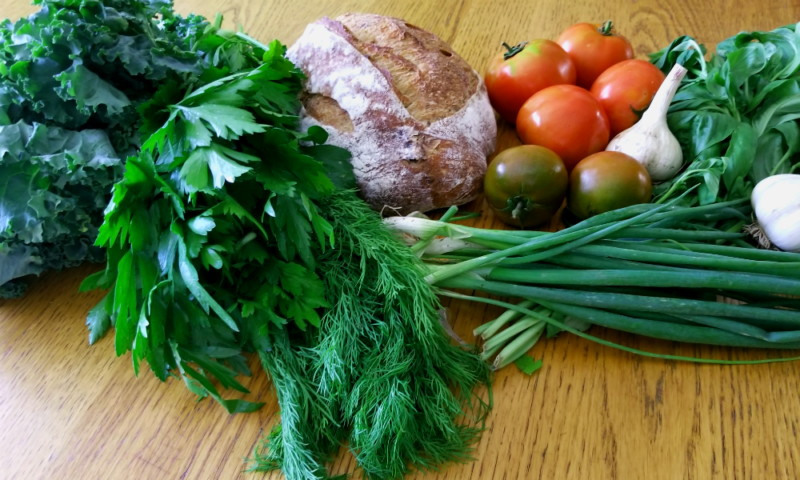 After our visit, I went to his website and found this quote:
"Am Braigh is a member of the WWOOF* organization that connects people who would like to work on organic farms with farms who are interested in hosting them. We have hosted guests from Australia, Germany, Denmark, South Korea, Vietnam, Japan and Taiwan who have come and stayed. "
I think this is remarkable. As well as the fact, that we are seeing more and more farmers in the position not by inheritance, but by the choice. And it is good to see that our civilization is able to bounce back from industrialism to craftsmanship.
*- World Wide Opportunities on Organic Farms, or Willing Workers on Organic Farms, is a hospitality service operated by a loose network of national organizations that facilitate homestays on organic farms.Wikipedia
Address: 873393 Fifth Line Mono EHS, Orangeville, ON L9W 2Z2
---